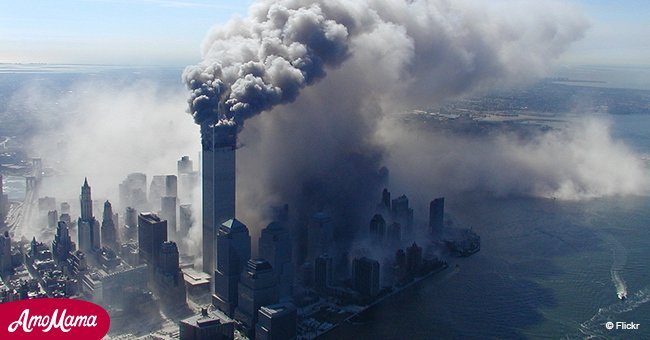 Remembering the 9/11 tribute commercial that only ever aired once.
The ad, which has lived forever on the internet though was only aired once, continues to move a lot of people's hearts.
The 9/11 tribute commercial was produced by Budweiser. On the ad, the famous Clydesdales are the main features.American Web Media suggested that the advertisement's purpose was to honor those who passed away during the tragic day.
In the 50-second clip, horses can be seen running in a field as they pulled a wagon out from a barn.
They travel on a countryside path, passing by people who look in amazement as the animals pass by.
The scene transitions to the horses running through the city, from the Brooklyn Bridge to New York.
They stop midway as they overlook the New York City skyline.
The end of the video shows the horses bowing down as the Statue of Liberty is seen far away in the background.
The Budweiser commercial only aired once during the Super Bowl XXXVI on February 3, 2002.
As explained by American Web Media, the Anheuser-Busch creative team, who were behind the whole production, had to get approval from members of the Congress, the advertising community, and New York Mayor Rudy Guiliani just to shoot the ad.
Fox 2 Now had the chance to interview Bob Lachky, the former executive vice president of Anheuser-Busch Global Creative.
He said, "We filmed in New York City. We had a helicopter going over the Brooklyn Bridge. Mayor Giuliani let us into the city — the only film company of any sort right after 9-11. To actually come into airspace with our helicopter to film the Clydesdales…the hitch coming into Battery Park and it was amazing…just amazing."
On September 11, 2011, an updated version of the commercial was released in relation to the tenth anniversary of the tragic attacks.
Please fill in your e-mail so we can share with you our top stories!