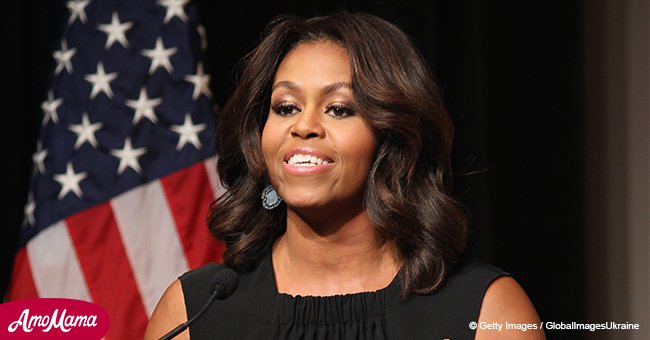 Michelle Obama is still questioning why women voted for Donald Trump
Former US First Lady Michelle Obama called out female voters who backed President Donald Trump, claiming she's worried about "where we are now."
Mrs. Obama, who stayed out of the political fray since leaving the White House, made the remark at a Boston conference.
According to Inquisitr, she was speaking at the United State of Women Summit in Los Angeles when she called the women who voted for Trump out.
The former US First Lady clearly implied that she was disappointed by the fact that women didn't pull together to vote for Clinton.
"When the most qualified person running was a woman, and look what we did instead, I mean that says something about where we are."
Obama remarked that women should be supportive of each other, and the fact that US women were suspicious about another woman running the country was a red flag.
According to BBC, during a question-and-answer session at Inbound, a marketing and sales conference in Boston, she also talked about women voting for Trump.
"Quite frankly, we saw this in this election. As far as I'm concerned, any woman who voted against Hillary Clinton voted against their own voice," she said.
Mrs. Obama and her husband, former President Barack Obama, campaigned for Mrs. Clinton during last year's election.
Around 41 percent of all women decided to vote for Trump. The statistics also revealed that 52 percent of white women voted for Trump.
Although Michelle Obama would have a good chance to win the vote, she has denied that she intends to run for the White House at some point in the future.
Please fill in your e-mail so we can share with you our top stories!