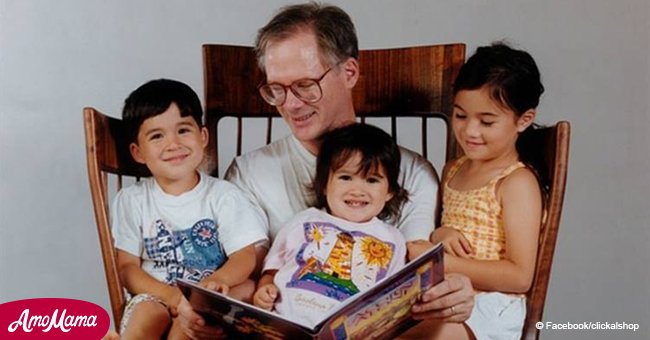 Here's why this is the one rocking chair that all grandparents need
Grandparents love to spend some quality time with their grandchildren.
Simple Most reported that the fun task can sometimes get difficult if there is no room for children.
There is one rocking chair that everyone would want to have because it does not make anyone feel left out.
The rocking chair is the creative genius of Hal Taylor, a wood craftsman with over 24 years of experience
Taylor, like many other grandparents, loved the story time with his grandchildren. However, when his third grandchild was born, he realized that there was no room for him.
That is when he created the perfect gift for many grandparents. The craftsman designed and built the StoryTime Rocking Chair.
The chair allows one to accommodate several children at once and read stories for them or spend time talking.
The remarkable piece of furniture sports a well-built frame and is perfect for a comfortable multi-child reading experience.
The price tag, however, can cause some worry as a single chair can make one poorer by $8,000 to $9,500, depending on the type of wood used.
One factor that makes the chair a tad expensive is that each one is handmade for a family. Taylor customizes it based on the height and inseam measurements of the person for whom the chair is made.
When placing an order, the person should also submit his/her photo to make sure it perfectly fits the body of the user.
Taylor revealed in his website that he once made a chair for a person a California who 'was built like a tank, wide abeam and muscular.'
He had to make all the parts heavier than usual to make sure it was a 'perfect match' for the user.
The special rocking chair is also complex and has over 260 specific pieces that go into a single chair. Taylor also makes sure the wood is carefully matched.
'The seat is bilaterally symmetrical... The joint is perfect because it is hand planed, which takes time,' he wrote on his website.
He believes the chair is an investment as it is likely to become a family heirloom. He insists the chair can even be used by an individual's great-grandchildren.
Please fill in your e-mail so we can share with you our top stories!