Jessica Simpson rocks racy red bikini on vacation amid recent pregnancy rumors
The singer flaunts her curves as well as her rumored baby bump as she dons a tiny red bikini in the Bahamas.
Jessica Simpson is rumored to be pregnant with her third child but that hasn't stopped her from displaying her alleged bump in a racy red bikini during her recent vacation with her husband Eric Johnson.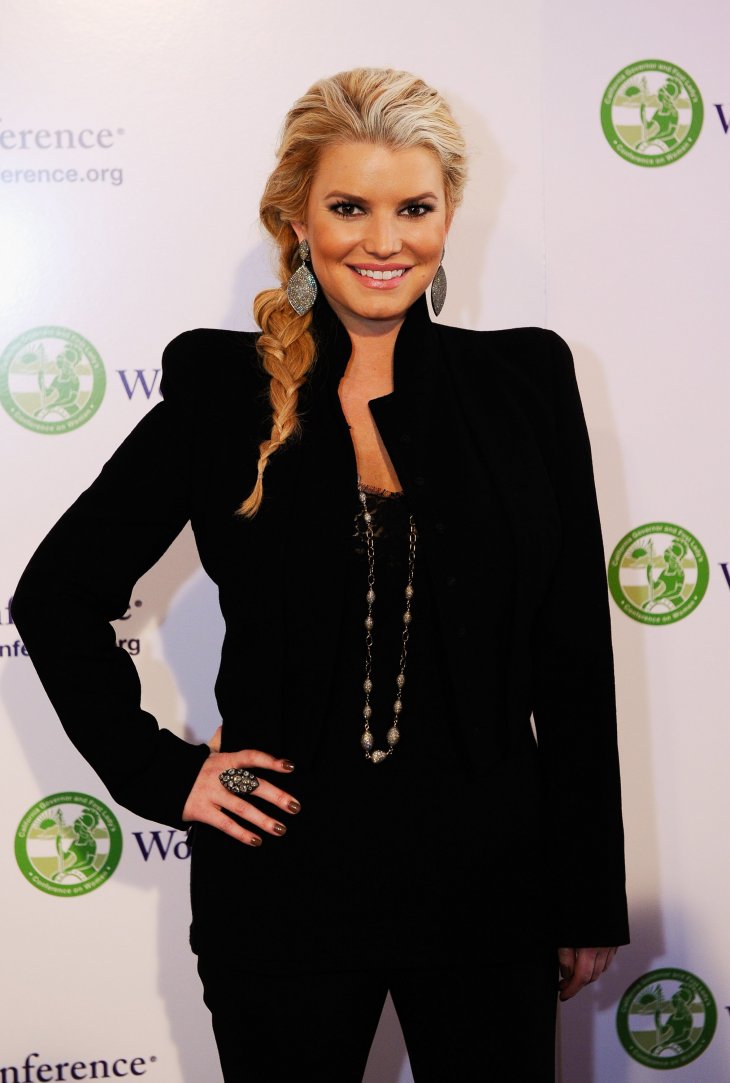 Since late last month, the singer has been relaxing in the Bahamas with her husband and his pals and she's been parading her beach bod wearing tiny bikinis, including a teeny leopard-print one, as they soaked under the sun away from their children.  
And on Tuesday, the first of May, the 37-year-old bombshell was spotted flaunting her curves again wearing a sexy red bikini that clearly emphasized her gorgeous figure.  
Covering up with a colorful sheath and sporting giant gold hoop earrings, the star was still a head turner even if photos featured in Radar Online's report reveal her controversial bump that has tongues wagging over her possible pregnancy. 
Just a week before her vacation in the tropical paradise, rumors surfaced alluding to her third pregnancy after she was spotted with a prominent bulge beneath a lacy silk dress she was wearing. 
Though she never confirmed the rumors, many believe it's possible, knowing full well that Jessica has been wanting a third child. Back in October, a source for Radar Online revealed the singer was actually begging her husband for another child in an effort to solve the problems in their marriage. A month earlier, she aggravated Eric, 38, who had to rescue her to their car after a wild night of partying that saw her falling drunk on the sidewalk.  
But by the looks of their recent R&R, the couple who already share 5-year-old daughter Maxwell and 4-year-old son Ace seem to be in a good place in their marriage. And if indeed Jessica is pregnant again, then that's just an added bonus for the pair who clearly still has every intention of making their marriage work.