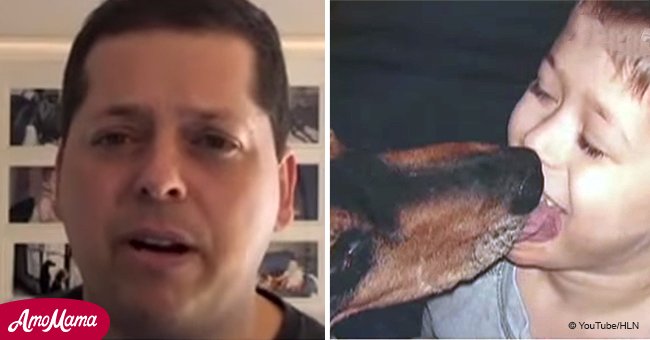 Hidden recorder revealed the bullying an autistic boy suffered under his teachers
Parents know their child best and when the latter displays disruptive behaviors, it is a matter of concern for the elders.
Liftable reported that a father of a 10-year-old boy, Akian, knew something was wrong. He put a tape recorder in his son's pockets to find out the truth.
A single father, Stuart Chaifetz, was concerned when his autistic son began to show signs of emotional distress. It can be hard for the children with disability to tell someone their problems.
Chaifetz knew he had to do something to catch his son's abusers red-handed. Akian was a student of a special school for the disabled in the Cherry Hill School district.
The New Jersey father was worried when the school his son had been attending for a year and a half began to send notes describing his son's violent behavior. However, he always knew Akian was a "wonderful and happy" child.
He wasted no time in trying to find out the reason for his son's changed behavior. He even went to a school behaviorist but was unsuccessful in his efforts and Akian's emotional health only worsened.
Chaifetz then became suspicious about the people in his son's class. The man decided to find out discreetly by placing a recorder in his son's pocket and sent him to school.
He then listened to six hours of recording that left him heartbroken and proved his suspicions true. He heard a teacher and a teacher's aide bullying the 10-year-old until he broken down.
Akian was yelled at, asked to "shut up," and even berated by the teacher's aide. The recording also threw light on several inappropriate conversations between the two about getting drunk and having sexual encounters – all this in front of the children.
Perhaps the most disturbing piece of evidence of the recording was that Akian was told "no" whenever he asked if he could see his father. The young one cried for over 30 minutes after the episode.
Chaifetz, aware that the audio recording cannot be used legally in a court in the state of New Jersey, sent it to the head of the school. The teacher's aide was fired, but the atrocities she committed were never called into question.
There were also other adults present in the classroom on the day, but none were questioned or dismissed.
Chaifetz said that his son did not deserve any of the abuse he was subjected to. He only wished that his son, whom he loves with all his heart, stays the wonderful human being that he is.
Please fill in your e-mail so we can share with you our top stories!