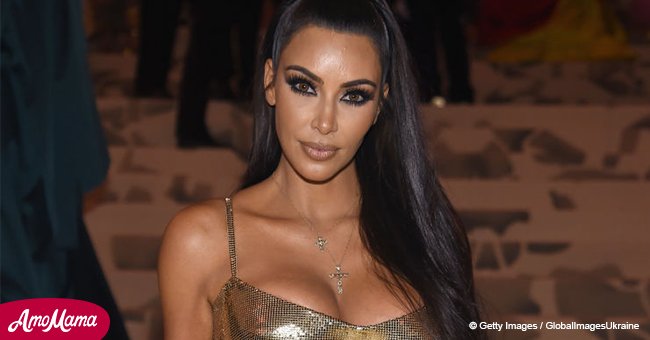 Kim Kardashian shares throwback photo of her as a 'Catholic school girl'

Even though it wasn't Thursday, Kim Kardashian posted a throwback photo on her Instagram account that showed her wearing a white button-down shirt.
In the caption, Kardashian set clear that the photo was taken when she was in 8th grade in a Catholic School Girl. According to Hollywood Life, it was a glimpse to her fans and followers of the things she would wear for the Met Gala.
This year's event, celebrated on May 7, 2018, had a particular theme: Heavenly Bodies: Fashion and the Catholic Imagination. Most people who attended the gala wore religious-like outfits and Kardashian was no different.
She put on a shiny golden dress designed by Versace that, even though it was simple as it didn't have elaborated sleeves or neckline, it enhanced Kardashian's figure as it was very tight.
Apart from that, the religious touch was added in the number as it had two crosses: the smaller one on her belly and the bigger one just above her thigh. If those details were not enough, she put on a necklace with a small cross, as well.
While her dress attracted a lot of attention, her perfect makeup was also one of the highlights of her outfit.
This year was different for Kardashian as her husband Kanye West was not next to her. As Hollywood Life reported, he was in Wyoming finishing his newest album that is scheduled to be released on June 1, 2018.
Its title has not been revealed yet but it is expected to be announced a couple of days before the release date.
Thankfully for Kardashian, her family has plenty of well-known celebrities who were also invited to the event, including Kylie and Kendall Jenner, so it could be said that she didn't miss her husband that much.
West and Kardashian showed off their love on social media, though, as the rapper posted a photo of his wife on his Twitter account and Kardashian replied commenting that she wished he was there with her.
Please fill in your e-mail so we can share with you our top stories!