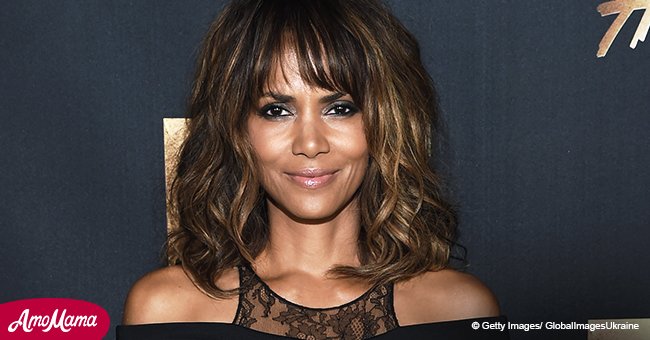 Halle Berry, 51, proves she's an ageless beauty as she flashes her fit body in black lingerie
Halle Berry is one beautiful woman as she recently showed off her curves in black lingerie, and it is almost unbelievable that she is 51 years old.
AmoMama shares details with you on Halle Berry, who stunned everyone with lovely pictures of herself dressed in black lingerie, which showed off her perfect curves and gorgeous looking body, as reported by Daily Mail on April 20, 2018.
It's so funny how a 51-year-old woman looks like a 20s top model, and there is just no explanation for this.
Surprisingly, this Hollywood star has no history with plastic surgery, as it is all Halle Berry in that body, and she nailed a recent photoshoot with it.
She shared pictures of herself in black lingerie, and although she has slightly small-shaped breasts, her figure looked terrific.
The mom and actress were happy to share with the media her keeping fit regime and over 2.6million followers on Instagram love it.
Recently, Halle Berry just recently launched her HB Beach Body contest.
She shared invites to friends, families and fan to participate in it, and assured them that they would strike a balance on their physical appearances.
Halle Berry has a keen interest in working out, and her perfect body shape was no doubt not a day's job, but the actress loves keeping fit.
She has a personal trainer known as Peter Lee Thomas whom she was very proud of according to an Instagram post recently.
Her abs were beautiful and gorgeous, and she raised her hands up towards her head to reveal just how perfect her bodily features are.
Halle Berry called out on whoever was interested in getting all the fat out of their bodies and becoming fit like her to join her program willingly.
In all her pictures, Halle Berry looked stunning and bright looking, and some fans even wondered what kind of diet she followed.
Her skin glowed in the light, and her body features caught the eyes of so many people on social media and in social gatherings.
She sure is one hell of a woman!
Please fill in your e-mail so we can share with you our top stories!