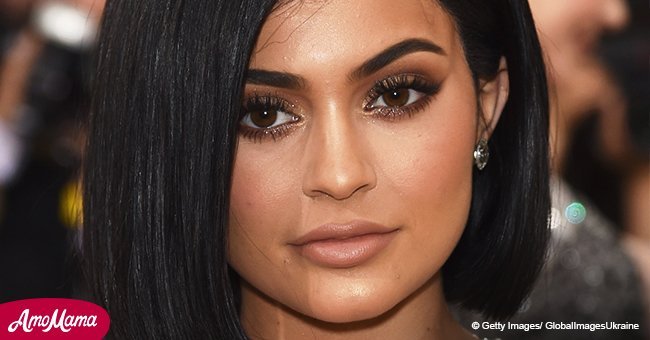 Kylie Jenner's beau's mom allegedly demands to submit Stormi for DNA test after bodyguard scandal
Just when you thought the baby daddy saga was over, AmoMama reminds you that Kylie's beautiful baby was in the middle of a tussle a few months ago. As Inquisitr reports, Scott Travis' mother demands that they submit the baby to a paternity test.
The story of Stormi Webster's paternity made the news in February when Tyga alleged that he and Kylie were still seeing each other at the time the baby was conceived. He then retracted his statement later when he tweeted that he wasn't about breaking families. "Please, stop spreading false stories and attacking people's families. I have nothing to do with any of that. People should be able to live in peace."
For a while, the rumor died down and people all but forgot it all. Now, new photos of the baby are getting people talking and Scott's mom is getting skeptical. An insider says that she wants him to be 100 percent certain that Stormi is he's.
"Travis' mother is taking a page out of Kris Jenner's handbook: she's telling him to get a paternity test. She thinks it's important for Travis to shut up all his haters who think [Kylie's] bodyguard is the father. [Travis' mom] likes Kylie but is old school and is skeptical of everything and everybody. While Travis is laughing at the rumors and thinks people are being ridiculous, Wanda wants him to absolutely sure."
After Tyga removed himself from the picture, people started looking into other possible 'dads' and Kylie's hot bodyguard Tim Chung was named a few times. He is yet to respond to the rumor but he may not need to. Fans and critics of Kylie will keep dropping names until she either ignores them or submits Stormi for the test.
It's obvious that Scott's mother is just looking out for her son. They may already know for sure that Stormi is his child, but it probably hurts hearing rumors that she is not and so momma bear simply wants to shut naysayers up once and for all.
Do you think the parents should submit their daughter for paternity tests? Tell us in comments.
Please fill in your e-mail so we can share with you our top stories!