John Cena and Nikki Bella's canceled wedding plans are revealed as their wedding day passes by
AmoMama brings you more on John Cena and Bella. As Inquisitr reminds us, these two were to be wed on May 5 after being together for six years, but they canceled their wedding three weeks to the date.
John Cena and Nikki Bella broke fans' hearts when they announced their breakup. They canceled their wedding which was a few weeks away and had many people wondering what could have caused the change of heart. By watching their reality show, some fans were able to see through the couple's smiles, with some thinking Cena was a bit controlling, while some thought he wasn't ready to dive into marriage.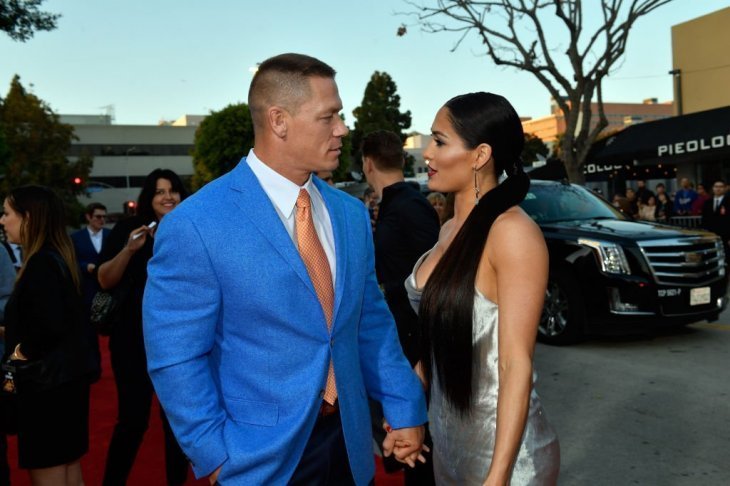 A source confirmed to People that Cena may not have been fully into marriage.
"He was making it abundantly clear that he was going into this gritting his teeth the whole way. Nikki is an amazing, talented, strong, one-of-a-kind woman. Anyone would be lucky to have her in their life — yet John acted more and more like he was doing her a favor by somehow conceding to go ahead and marry her. [Bella] doesn't need a pity proposal, a pity wedding, a pity husband. She's a phenomenal, tremendous woman."
Cena proposed to Bella a year ago with a 4.5 carat Tiffany ring in front of a live audience at WrestleMania 33, and the bride-to-be went into wedding planning mode. She told People that she wanted a classic feel to her gown and wedding.  "I want lace I think. I want something very classy, like classic and sexy. Something classic, form-fitting. I do want a veil."
As for Cena, he mentioned he was working with a few tailors to get him something that would work for the wedding. They both seemed excited about the wedding, but Bella more than Cena. She even said, "I think I'm just so happy to be engaged and that John decided he wanted to get married."
Their tight schedules have also been blamed for their canceled plans since they are both quite busy with their respective careers.
Do you think Cena was for the idea of getting married? Tell us in comments.