Paris Jackson wears a crown while displaying tattoos in a stylish gown at a recent red carpet
The MET gala 2018 happened and celebrities brought out their most creative looks. We follow up on The Daily Mail's report of how your favorite celebrities did.
This year's MET gala was welcomed with pomp and glam. As is the norm in every Gala, celebrities brought out their best outfits to avoid the harsh judgment that would follow a mediocre outfit. For her ensemble, Paris Jackson, 20, mixed royalty with down-to-earth sensibility and the gown was sensational. It may not have been as daring as some of the other outfits, but it did get attention.
The mid-thigh cut exposing her long legs beneath a copper-toned veil was sensational as was the sleeveless nature of it that showed off her tattoos.
This year's gala was chaired jointly by Vogue editor Anna Wintour, Rihanna, Amal Clooney, and Donatella Versace. The theme this year, Heavenly Bodies: Fashion and the Catholic Imagination, was an interesting one as Andrew Bolton, head curator of the institute, said in a statement.
'Fashion and religion have long been intertwined, mutually inspiring and informing one another. Although this relationship has been complex and sometimes contested, it has produced some of the most inventive and innovative creations in the history of fashion.'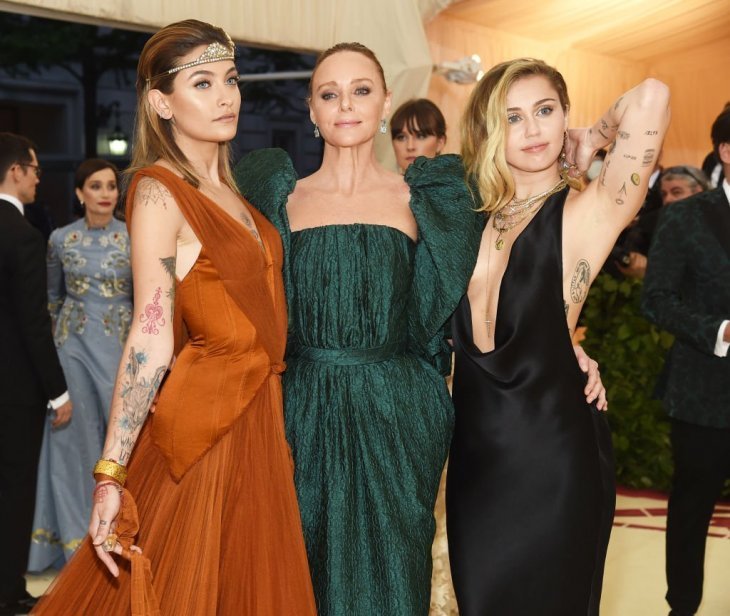 The annual gala is usually tied to an exhibit at the Costume Institute at the Metropolitan Museum of Art. It combines works of fashion with works of religious art, including 50 ecclesiastical masterworks on loan from the Sistine Chapel sacristy at the Vatican. The items ranging from papal vestments and accessories, such as rings and tiaras, from the 18th to the early 21st century, will be available in the Anna Wintour Costume Center galleries. The exhibition runs May 10 through October 8.
Who's gown did you like best for the 2018 Met Gala?