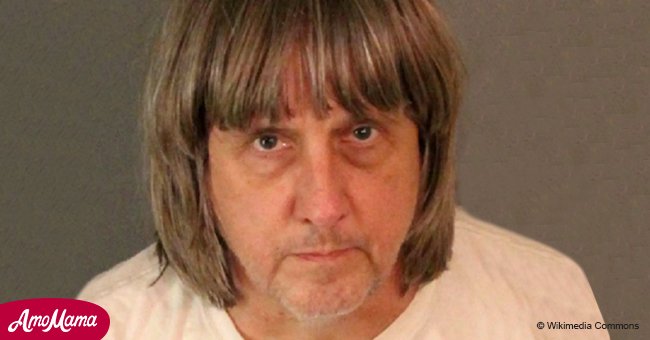 'House of Horrors' father David Turpin faces 8 new charges
Everyone was left in a state of shock when California's 'House of Horrors' was discovered.
ABC News reported a new update on the case when prosecutors filed new charges against David Turpin, who along with his wife, held their 13 children captive.
David, 53, and his wife, Louise Turpin, 49, were arrested on January 14, 2018.
Prosecutors have now filed an additional eight counts of perjury charges against David for 'filing a Private School Affidavit with the Cal Dept. of Education in 2010-17'
According to the Riverside County District Attorney's Office, the man had certified under penalty of perjury that the children in the home were receiving a full-time education in a private day school.
The two are accused of starving, shackling, and torturing their children for years. Aged between two and 29, the children were found living in filthy conditions and some were even restrained with heavy chains.
The children's plight came to light after one of them escaped and alerted authorities earlier this year.
The Turpin couple has been charged with torture, child abuse, unlawful imprisonment, and other crimes. The father also faces one count of lewd acts on a child.
The couple, who is being held in custody pending trial, pleaded not guilty to the charges. They could be sentenced to a life in prison if convicted.
All the children were malnourished with the oldest child, a 29-year-old girl, weighing just 82 pounds. Officers initially thought she was 16 years old when she was discovered.
The parents fed their 13 children one meal a day and allowed them to shower twice a year, according to authorities.
With hardly any opportunities to step outside the house, the children have limited knowledge of things. Some of them did not know what a toothbrush was, said Bobby Spiegel, President of the Corona Chamber of Commerce.
Riverside County District Attorney, Michael Hestrin, said a 17-year-old did not know anything about medication or pills.
Some of the children are temporarily at a medical center, while the others have been split between two foster homes. Authorities are yet to decide the children's future.
Please fill in your e-mail so we can share with you our top stories!