Ciara, 32, shows off her toned and sculpted legs as she sports a baggy midnight blue mini-dress
Ciara shared a very sweet moment with her NFL superstar husband Russell Wilson last Thursday, when the two hit the stage for WE day. 
The 32-year-old songstress, although having a very fit body, chose to go with a baggy dark blue dress that had wide gray and silver sleeves which were accented with loose blue straps. 
While the dress did not show off her gorgeous figure, it did show off her very toned legs, which were on full display due to the garment's high hemline. 
Her tighly curled hair fell past her shoulders as she walked around the stage with her husband.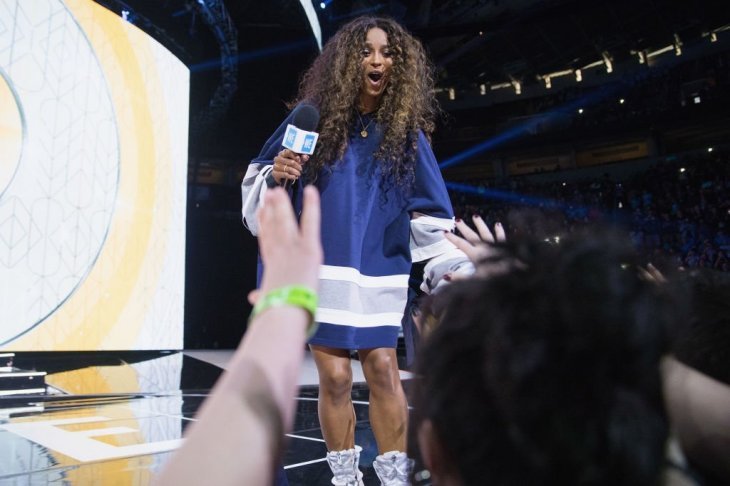 Ciara kept things casual, with her makeup being a simple smokey eye, nude lipstick, and very minimal blush. 
Her husband Russell, 29, on the other hand, chose to dress down in a royal blue t-shirt and dark jeans. 
According to Daily Mail, WE day is an event that aims to honor people who try and instigate positive change around the world.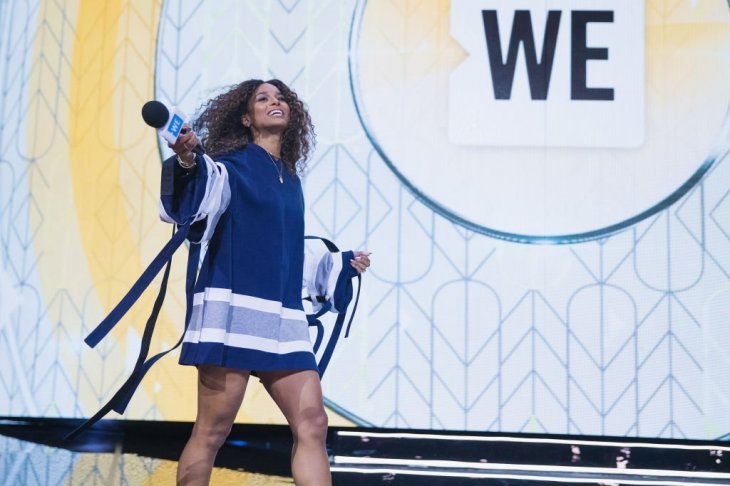 Other celebrities were also present for the festivities, including Miley Cyrus' younger sister Noah, 18, who kept her outfit very simple in a black shirt, athletic shorts, and fishnet stockings. 
'Fight Song' singer Rachel Platten, 36, was also there and donned a netted look, wearing a metallic mesh top over a black bra.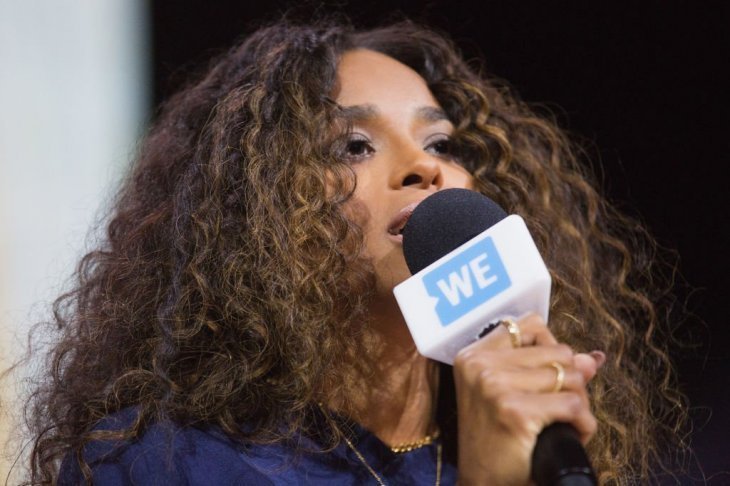 And Disney star Olivia Holt, 20, donned a satin white blouse paired with baggy wide-legged trousers.