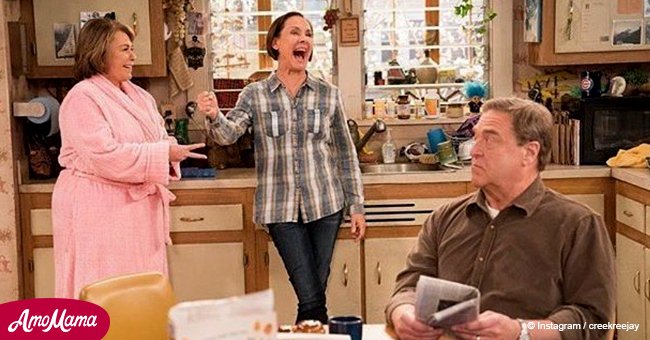 Two more fan-favorite characters return to 'Roseanne'
With the revival of one of the most iconic shows in television history, Roseanne, James Pickens Jr. and Adilah Barnes had the chance to make a comeback as well.
The duo appeared on the most recent episode of Roseanne, the protagonist finds herself overwhelmed by the thought of having to interact with her new Muslim neighbors, who she believes to be terrorists.
While Picken's Jr. played the role of Chuck, Barnes put on her Anne-Marie Mitchell suit. Both helped Roseanne Conner come to the conclusion that being a Muslim doesn't make a person a terrorist, as reported by Pop Culture.
During the episode, Anne-Marie tells Roseanne to stop using stereotypes while addressing her neighbors. Roseanne replies that most of the bad things that happen to people are caused by those who live next door.
In order to lighten the mood, Jackie Harris, played by Laurie Metcalf, said that everyone should be arrested because, in one way or another, everyone was someone's neighbor.
Meanwhile, Roseanne's husband, Dan, a role portrayed by Hollywood legend John Goodman, and Chuck, his best friend, are trying to prepare for a future job and the lunch interview with their client doesn't go as planned.
At the Mexican restaurant where Becky Conner works, the two men find out that someone outbid their offer for the job. Keeping stereotypes as a theme, Dan loudly asks Al, the client, if he was hiring illegal immigrants.
Chuck immediately urges Dan to call them 'undocumented workers' since some people in the restaurant turned around to look at them.
Roseanne airs every Tuesday at 8. p.m. ET on ABC, and fans of the show will certainly appreciate Chuck and Marie-Anne's return to the small screen.
It is uncertain whether the characters will be around for a few episodes or make regular appearances, but they can always come back in season 2.
Please fill in your e-mail so we can share with you our top stories!