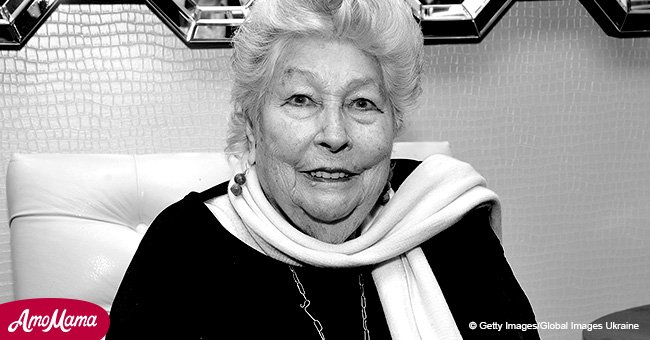 Star editor of iconic movies dies at 92
An 'alchemist' who worked in dark rooms passed away at the age of 92.
The British Academy of Film and Television Arts (BAFTA) announced on Twitter that Anne V. Coates breathed her last on May 8, 2018.
Coates, who started out as an English surgical nurse, passed away at the Motion Picture & Television Country House and Hospital, in Woodland Hills, California, reported The New York Times.
She was one of the most celebrated editors of her time. A high point in her career came when she won an Oscar for her contribution to Lawrence of Arabia in 1962. The film, directed by David Lean and starring Peter O'Toole, won six additional Oscars that year
She worked with some of the most successful directors of her time, including Michael Powell, Milos Forman, Sidney Lumet. She received four more Oscar nominations during her six-decades-long career.
Coates loved her job. She had once said, "Can you imagine a job where you get paid to look into the eyes of George Clooney and Peter O'Toole?"
Often called the invisible artist, an editor is an integral part of the filmmaking process, who transforms raw footage into a cohesive motion picture.
Anne Voase Coates was born to Laurence Calvert Coates, an architect, and Kathleen Voase Rank, on December 12, 1925, in Reigate, Surrey, England.
As a young girl, she wanted to become a race-horse trainer. She graduated from Bartrum Gables College and worked as a nurse at Sir Archibald McIndoe's plastic surgery hospital in Sussex.
She was blown away by cinema after watching Wuthering Heights in 1939, starring Merle Oberon and Laurence Olivier and directed by William Wyler.
She decided that she wanted to have a career in the movies but her uncle, an eminent English film producer, J. Arthur Rank, had reservations.
When her work at the plastic surgery center became too traumatic, she decided to move to work in the cinema. Coates found it hard to find work as very few jobs were open to women. She realized that the only job for a woman, other than acting, was editing.
She relocated to California in the 1980's and worked on films such as Becket, The Elephant Man, In the Line of Fire, and Out of Sight.
One of Coates' last film credits was Fifty Shades of Grey starring Dakota Johnson and Jamie Dornan.
Please fill in your e-mail so we can share with you our top stories!