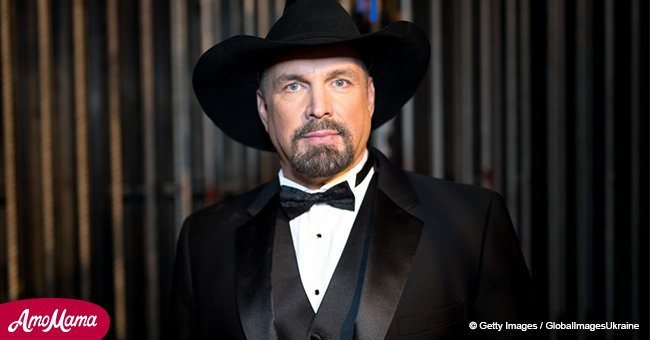 Meet Garth Brooks' youngest daughter who has followed in her father's footsteps
Garth Brooks' younger daughter proves that talent runs in the family
There is an old saying that claims that the apple never falls far from the tree, and in the Brooks family, it's proven true. Garth Brooks' passion for country music has been inherited by at least one of his children, reported CountryMusicFamily.com on the 9th of May 2018.
Brooks and his 1st wife Sandy Mahl share three daughters: Taylor, August, and Allison. The country legend has always shared his music and his life generously with his fans, but his daughters were always protected from the pressure of public scrutiny.
Now, one of the Brooks girls has stepped into the limelight of her own accord. Brooks' youngest daughter, Allison, 21, has been following in her father's footsteps and started singing.
Country music fans may not even know she is the famous Garth Brooks' daughter since her stage name is Allie Colleen. Under that name, Allie has been posting her music on her Facebook page and on YouTube channel and has a growing number of fans.
Allie has been preparing for her musical career by majoring in songwriting at the Belmont University in Nashville from which she graduated on the 7th of May 2018.
Having a major country star as a father hasn't made things easier for Allie, on the contrary. Because of her father's talent and fame, she hesitated over starting her own musical career.
She was afraid she would be compared unfavorably to her talented father, and that she would never be able to live up to his legacy.
Allie started by posting videos of herself singing and playing her guitar and the response was overwhelming. No-one knew she was Garth Brooks' daughter, and they loved her voice.
Brooks is proud of his younger child's talent and her independence. Allie will be devoting herself to building her career as a singer and songwriter of country music in Nashville.
Allie Brook is determined to be a credit to her father, and make her own mark in the world of country music.
Please fill in your e-mail so we can share with you our top stories!