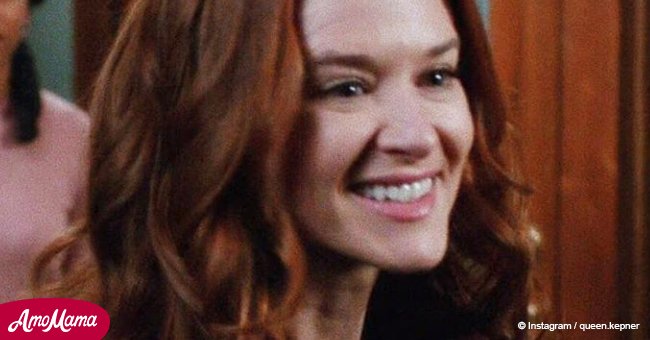 Sarah Drew asks 'Grey's Anatomy' fans to stop 'attacking' her co-star
Grey's Anatomy has garnered millions of fans throughout its 14 seasons. When they don't like something about it, they take to social media to let everyone know it.
That's exactly what happened when Dr. Maggie Pierce, portrayed by Kelly McCreary, began a relationship with Dr. Jackson Avery, played by Jesse Williams. People got so mad about it that they even started sending backlash to McCreary
Closer Weekly reported that the reason fans reacted that way was that Dr. Avery used to date Dr. April Kepner, portrayed by Sarah Drew. Since the messages McCreary got were too much, Drew decided to do something about it.
She posted a message on her Twitter account that surprised everyone. In it, she asked fans to stop criticizing McCreary for something she didn't even have control over.
Drew confessed that she knew how important the characters in Grey's Anatomy were for everybody but added that she didn't feel defended when fans attacked her co-workers and friends the way they have been doing it recently.
'My beautiful, loving, loyal sister, Kelly, is a brilliant, fiercely talented team player, who ALWAYS shows up and dedicates herself to the stories she is asked to tell.'
Drew finished her message kindly asking fans to stop attacking McCreary for doing her job and added that when they hurt or show respect to her, they are also hurting or showing respect to Drew.
It was not the first time that fans expressed their discomfort about a decision regarding Drew's character.
In March, Krista Vernoff, the show executive producer and co-showrunner, revealed that Dr. Kepner and Dr. Arizona Robbins, played by Jessica Capshaw, were leaving the series after the current season.
The reason that led to that decision was that their characters wouldn't fit the future story of the show, so the best thing to do was to let them go. Grey's Anatomy is known for their unexpected ways to get rid of characters, which suggests that Robbins and Kepner's wellbeing is not guaranteed.
Please fill in your e-mail so we can share with you our top stories!