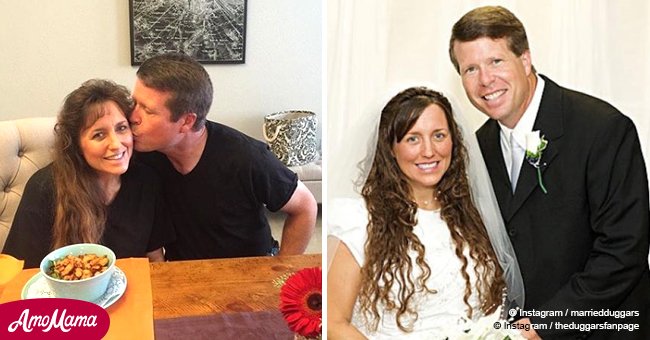 Michelle Duggar opens up about her eating disorder
Michelle felt that she got very sick after a habit she acquired since her teenage years.
The Counting On star had shared her battle with an eating disorder back in 2015 on camera. The video resurfaced recently and made waves in the news cycle, according to In Touch Weekly.
The 51-year-old revealed that she made herself sick by her habit of overeating. She struggled with her own self-worth when she was in high school. Duggar kept her battle to herself which resulted in the aggravation of her disorder
A friend of Duggar, who also appeared on the clip, said that she was not aware of Duggar's insecurity in school. The duo did everything together but never sensed Duggar's insecurity over her body weight or shape.
The friend recalled that Duggar always had the motto 'You'll never go wrong if you humble yourself.' The friend expressed her sadness to Duggar for not telling her about her struggles.
She called Duggar on the phone and confronted her about it. Duggar humbly responded that she was aware that she should've shared it with her close friends.
The matriarch mentioned that she shared her story so that other youngsters find the courage to open up about their insecurities very early and find ways to tackle them.
In 2014, Michelle's daughter, Jill, had revealed that her parents dated in the traditional way. When Michelle and Jim Bob were engaged, they saved intimacy for marriage but indulged in kissing.
Michelle Duggar became a household name after TLC offered her family their own reality show, 19 Kids and Counting, in 2008. The show was canceled after stories of Josh Duggar's sexual misconduct were revealed in 2015.
The family got a new show on the same network called Counting On in December 2015 and revolved around the Duggar family, except for Josh.
Please fill in your e-mail so we can share with you our top stories!