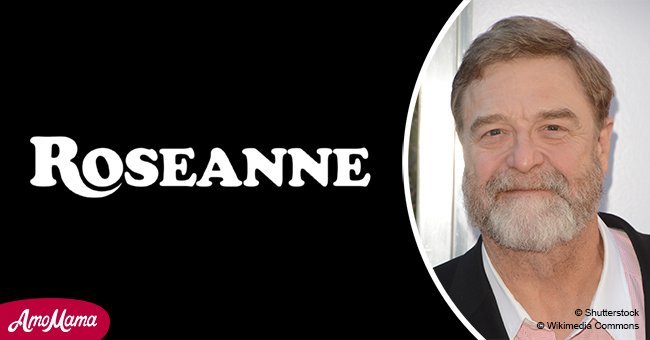 John Goodman reveals a funny behind-the-scenes secret from the set of 'Roseanne'
The iconic actor opened up about a hilarious note that always stays hidden on the set of Roseanne.
Legendary actor John Goodman appeared on the May 7 episode of Live with Kelly and Ryan and opened up about some funny incidents behind the scene of his recently revived sitcom, Roseanne.
After talking about the nostalgia of returning to the set that had been built in the exact similar fashion as it was before the show shut down back in 1997, Goodman talked about an incident with "a note on the freezer."
Goodman explained in the video that they found a letter addressed to John Goodman productions from a guy claiming himself John Robert Powers, which used to be a modeling agency in Philadelphia.
The actor further revealed that the letter was a sort of "filthy mash note" to Rubick Lanahan that was written to him. He explained how he and other members of cast recite the note and they always place it in the freezer.
He also admitted that the freezer is used to store other kinds of junk as well. One of such junk was, as Goodman revealed in the video, a pail kid doll.
Kelly Ripa, the co-host of the show, reacted to this by saying that she loved how actors can hide their "stuff" around the set and the audience never truly know about their presence.
During the same interview, Ryan Seacrest, also the co-host of the show, revealed how some of the props on the set had been bought from eBay in order to recreate the old set.
Roseanne returned to the television screens with brand new episodes. Much of the members from the original cast have also made a return to the show including Roseanne Barr, John Goodman, Laurie Metcalf, Michael Fishman, Sara Gilbert, and Lecy Goranson.
Please fill in your e-mail so we can share with you our top stories!