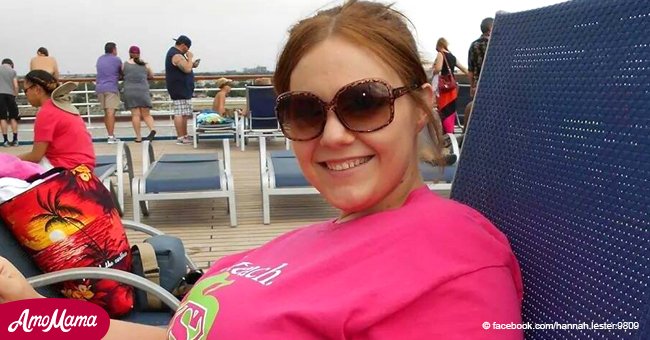 Top weight loss tips from woman who lost 100 pounds
Hanna Lester lost 100 pounds, and she wants others to learn from her experience.
The 29-year-old school librarian used to live off burgers and fries when she was working at a fast food restaurant.
"I didn't make very healthy choices. I was pretty lazy," she said in an interview with Today.
She kept gaining weight until she reached 285 pounds. A weight loss challenge among her co-workers motivated her to take a healthier path in life.
In three years, Hanna lost 100 pounds. "I really can do something if I honestly set my mind to it," she said.
Here are the three lessons she wants to share with other men and women who are struggling with obesity:
1. Keep 'fat' clothes as a reminder.
Hanna said she feels motivated to continue her healthy diet and regular exercise every time she sees her old clothes.
Her old, large clothes gives her more reason to work hard to maintain her current weight.
2. Celebrate non-scale victories.
Ironically, paying less attention to the weighing scale can help one focus on the goal of losing weight. This is one of Hanna's realizations.
"The scale was almost my enemy. If...I didn't like what it said, I was going on a downward spiral," she recalled.
So instead of using the scale to measure her progress, she focused on what difference she felt with her clothes.
When she felt a pair of pants becoming more loose than it used to be, she'd feel happy with the progress.
Unattainable goals can discourage someone who wants to lose weight. Hanna realized that motivation increases when one starts with a smaller goal.
Hanna started with the goal of shedding off 35 pounds. Her goals grew bigger gradually.
After losing 35 pounds, she moved on to a higher goal: lose 50 pounds. After that, she set her mind on losing 75 pounds.
Please fill in your e-mail so we can share with you our top stories!