John Cena breaks silence on split with Nikki for the first time since canceling the wedding
John Cena and Nikki Bella broke off their engagement and canceled a wedding that was only weeks away. An Inquisitr report intimates that the couple's wedding got too big for them. We bring you the more information on what caused the split.
John Cena and Nikki Bella were one of the most popular power couples in the entertainment industry before they broke up a few weeks ago.
A
source told People
that publicity on their wedding put more pressure on the couple than they could handle. "The wedding got bigger than the both of them— originally, it was going to be this small, intimate, family-oriented gathering with just the nearest and dearest. Then it blew up in to a televised special and this whole ornate thing and it was just too much."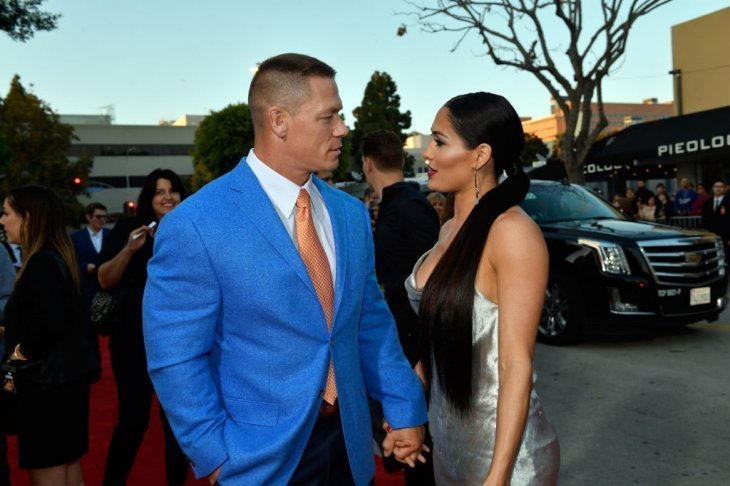 The source went on to hint that Nikki and Cena will get back together once the pressure is off.  
"You're dealing with a guy who grew up poor, without a dad, and with a history of commitment issues— non-stop wedding publicity and a whole big extravaganza was bound to rattle him, and it did. They got away from what made them work, which is the bond that's just between John and Nicole— not John Cena, WWE Superstar, and Nikki Bella of the Bella Twins," the source adds. "They need to regroup, and they both want to do that."
Bella, 34, and Cena, 41, were set to tie the knot on May 5 in a ceremony that would be televised on E! That was not initially the plan, but the even got too much attention due to their respective statuses in society. Despite their differences concerning marriage and kids, a source says "the thought of being without (Nikki) forever is scary enough for (Cena) to make those changes now. He loves her completely. They're gonna find their way back to each other."
If this was a ploy to get us to root for them even more, then they got our attention.
Talk to us in comments.