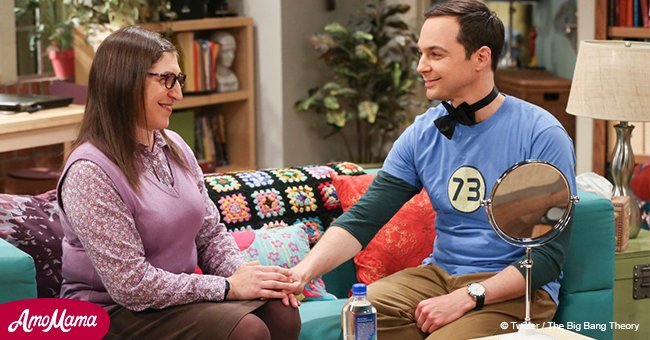 Fans left in tears after 'Big Bang Theory' wedding

Season 11 of the popular comedy TV series, The Big Bang Theory, ended on a sweet note with a moment that fans had been waiting for more than five years.
Please note, this article contains spoilers.
In Thursday's episode, titled The Bow Tie Asymmetry, Sheldon and Amy finally exchanged their wedding vows in a tear-jerking season finale.
Variety reported that Mark Hamill, most famously known as Luke Skywalker from the Stars Wars franchise, made a cameo appearance as himself; he officiated the wedding ceremony.
Joss Whedon also joined the star-studded cast and added just the right amount of Star Trek pizzazz to the event. Kathy Bates made an appearance is Amy's mother.
ShaMy, a term affectionately coined by Howard Wallowitz and adopted by The Big Bang Theory fanbase, gradually built their relationship over the course of five years after they met online.
Unbenknownst to Sheldon, his friends Raj Koothrappali and Wallowitz created a dating profile in his name, and Amy was his only match. While a relationship between the two seemed improbable, they were the perfect match.
Fans were overcome with emotion and took to Twitter to share in the joy. George Montes said The Bow Tie Asymmetry 'was the best episode ever,' while Becky White called it the 'wedding of the year.'
A user known only as Janice said the wedding moved her to tears, while GemGirl65 noted that the 'writing and execution' was spot on. 'Imperfect perfection!' she added.
According to Pop Culture, the episode also included a sweet moment where Sheldon was reunited with his estranged siblings, Missy and Georgie.
Not only did the family remember their late father, but they also paid tribute to Stephen Hawking. The theoretical physicist and cosmologist was Sheldon's idol and made several appearances throughout the show.
Hawking passed away on March 14th, 2018, at the age of 76.
In an interview with TV Line, showrunner Steve Holland confirmed that a 12th season is the works, but added that he doesn't know "what happens beyond that."
Please fill in your e-mail so we can share with you our top stories!