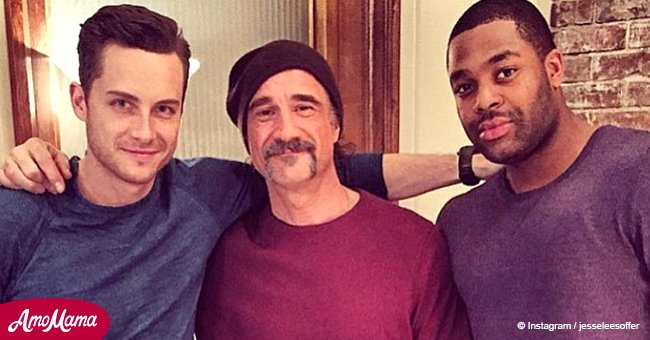 'Chicago P.D.' star Jesse Lee Soffer pays tribute to Elias Koteas
Jesse Lee Soffer marked the end of an era on Chicago P.D. by sharing a very special photo of himself standing next to his former colleague, Elias Koteas.
Koteas is a well-known figure in the entertainment industry, having made a name for himself throughout the years. On May 9, 2018, he made history again by leaving Chicago P.D.
Although Soffer revealed to be sad for seeing the veteran actor leave the show, he was happy for having been able to work with him. The picture that he shared on his Instagram page was a sweet tribute to Koteas.
In the photo, which was taken during the NBC Chicago Celebration Party of the show on November 9, 2015, the two actors appear side by side wearing tradition black and white suits.
"Can't believe it's been five years working with @eliaskoteas. What an honor. You're an artist and a friend."
Jesse Lee Soffer, Instagram, May 10, 2018
Chicago P.D. fans might have felt quite upset after Wednesdays' shocking season 5 finale. Following a stabbing in prison, Koteas character, Alvin Olinsky, passed away at the hospital.
Olinsky was a beloved character, and, although he wasn't supposed to die at first, the producers believed that Hank Voight's actions had to have consequences in order move the story along.
According to Rick Eid, Chicago P.D.'s showrunner, Olinsky's death was last-minute call, as well as a creative decision that could lead to a deep and meaningful impact on the story.
The producer confessed that it was a very hard decision to make, not only because of the character itself but also the man behind it. Koteas was loved by every member of the cast and crew.
Now that the 57-year-old has left the show, it is unclear what project will he be working next. Throughout his career, Koteas has appeared on shows such as House M.D., C.S.I NY and Combat Hospital.
Please fill in your e-mail so we can share with you our top stories!