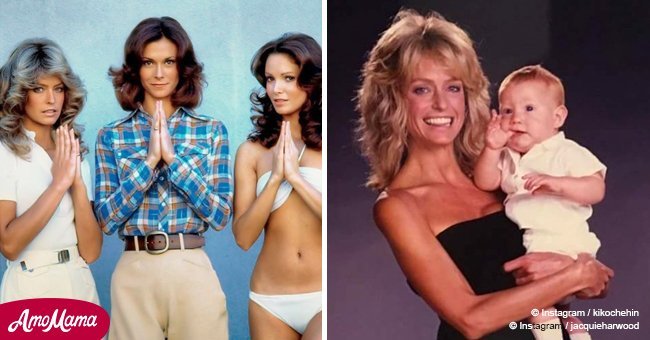 Farrah Fawcett's son Redmond O'Neal arrested
The son of the late icon was recently arrested after an alleged robbery at a 7-Eleven in Los Angeles.
Redmond O'Neal, the son of the late Farrah Fawcett and Ryan O'Neal, had yet another run-in with the law after he held up a gun at an employee at the said convenience store.
According to an exclusive report by The Blast, the 33-year-old was arrested by the authorities on May 8, 2018, in Santa Monica.
O'Neal, as revealed by the Los Angeles Police Department, walked into the store and threatened the clerk with a knife in exchange for cash.
The incident occurred during the wee hours of the morning. By 2:30 a.m., the police received a call and they quickly sprang into action.
Fawcett's son escaped on foot but was not able to get very far. The police eventually caught up with him and had him arrested.
Fox News reported that a knife was found by the authorities in his possession.
At present, O'Neal is being held on a $50,000 bail and his case had been handed over to the district attorney.
This wouldn't be the first time that O'Neal had committed a crime. In the past, he struggled with drug addiction.
He had been convicted because of drug possession and in 2015, he violated his probation and was sentenced to three years in the California Department of Corrections and Rehabilitation.
Tatum O'Neal, O'Neal's half-sister, had an interview with People at the time and said, "I love him, but I have never seen a more scary side of addiction."
She added, "He's got addiction problems so bad that it breaks my heart."
Another similar incident occurred in 2011 when O'Neal's probation was retracted following his confession that he was still using illegal substances while he was in court-ordered rehab.
O'Neal's father, Ryan, said that the 33-year-old "never recovered from the loss of his mother."
Please fill in your e-mail so we can share with you our top stories!