Caitlyn Jenner, 68, shares a date night with rumored girlfriend, 21, heating up marriage rumors
Caitlyn Jenner and her rumored girlfriend, Sophia Hutchins, were seen having a date night together in Amsterdam.
The retired Olympic gold medal-winning decathlete and the model were spotted enjoying the night with another model named Loiza Lamers on a town in Amsterdam. Radar Online gives us the scoop.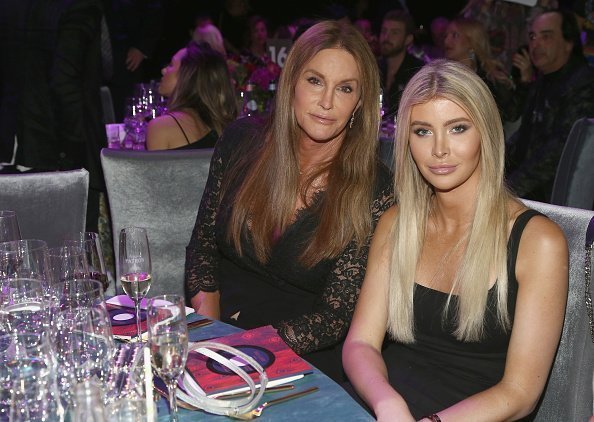 The 68-year-old television personality was as dainty and feminine as can be with her floral dress while the 21-year-old college student went for a sexy all-black ensemble in a skintight black dress and matching black blazer over her shoulders. For original photos of their night out sighting, check the article at Radar Online.
Sophia is currently studying at Pepperdine University and transitioned into womanhood when she was just a teen. She is 50 years younger than Caitlyn. But to the pair, the huge age difference is not a problem at all.
It has, in fact, made Caitlyn take the reported relationship to the next level. According to Radar, they are making secret plans to get married. An insider said that they could no longer live without each other.
"They consider each other soul mates and freely admit they couldn't imagine a life with anyone else at this point."
The duo fueled speculations of a romance when they were spotted taking a vacation together in Cabo, Mexico last year.
Sources are claiming that they plan to tie the knot this summer on a bluff near Caitlyn's Malibu pad and are inviting only a handful of close friends and family members. Family members may not include Caitlyn's Kardashian stepchildren. The Kardashians and Caitlyn are now estranged after Caitlyn slammed ex-wife Kris in her tell-all book.
This is why Sophia is such a breath of fresh air and a light in Caitlyn's life.
"This is a dream come true for Cait because her rejection by the Kardashians—and even her own daughters—had left her feeling isolated and suffering from a crippling depression. Sophia has changed all that."