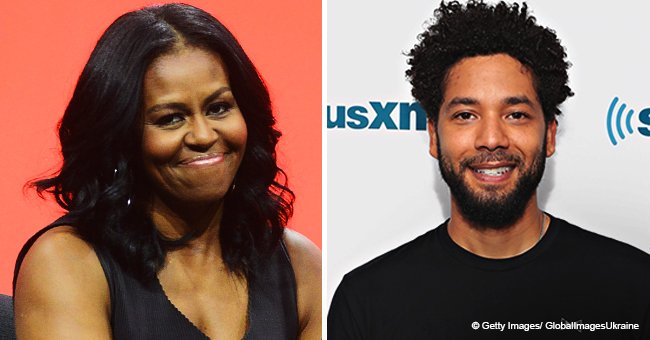 Michelle Obama flaunts curves as she shows off energetic dance moves in video with Jussie Smollett
- AmoMama found a clip from Instagram and it just got confirmed again that Michelle Obama is an epitome of hotness.
- To the shock and delight of many, Michelle danced cheekily alongside 'Empire' star, Jussie Smollett who performed at Temple University.
- She sure looked like an expert dancer, flaunting her lovely curves and making a fine, chic statement.
Former First Lady, Michelle Obama is as hot as any younger American female, and we have good proof.
We found a picture of the 54-year-old former FLOTUS, dancing like the day was her last, as she shared the stage with Jussie Smollett.
While the singer rolled off some lovely lines from his song for the Temple University audience, he had excellent dance backup from Mrs Obama.
The institution's 'Singing Day,' saw much more than the initial delight that the mom-of-2 would attend as she jived unrelentingly.
We are sure that in the eyes of any average person, she could for just another of the college-bound high school students being celebrated.
Michelle looked her usual graceful self, showing off jealousy-inducing youthfulness in her casual outfit of black skinny jeans and a top.
She then made a fine effort of layering the casual wear with a fine Alexander McQueen jacket for the College Singing Day.
Her waist swayed flexibly as she joined the 'Empire' star in a dance move that sure could throw any in a frenzied display of the same.
Like the everyday diva Mrs Obama, she used some added comfort for the surprising dance with her demure sandals helping to work the magic.
Gossips report that she definitely had the chance of speaking good words over the 8,000 attendees, whom she said she was proud of for:
We're more than a tad assured that Jussie Smollet was beyond honoured to share the moment with her, for his #SumofMusicTour.
Approving Michelle's enviable dance moves, an unbelievable feat for a 54-year-old, some fans had these to say:
'She just never ages #foreveryoung #michelleobama'
'She's so adorable it hurts'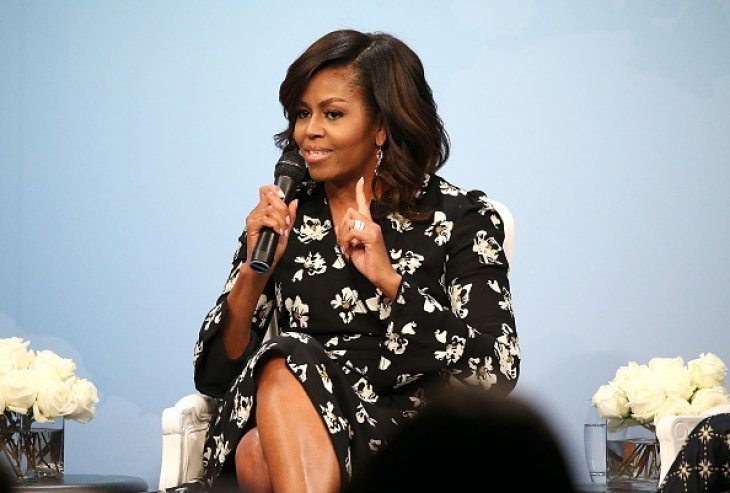 Getty Images / Global Images of Ukraine
How would you describe Michelle's moves in this video?
Please fill in your e-mail so we can share with you our top stories!