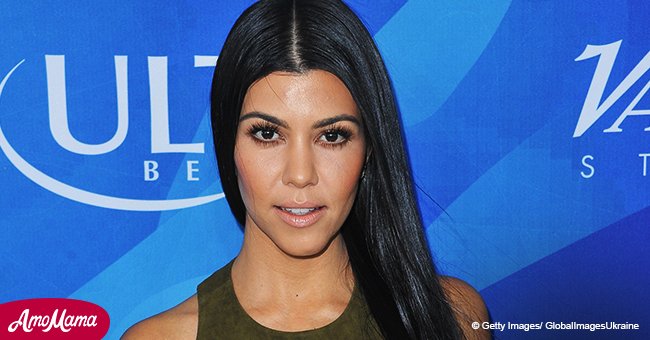 Kourtney Kardashian, 39, flaunts her toned legs and midriff as she rocks a mint green swimsuit
The fit reality star shows off her amazing body during a recent desert trip with her boyfriend Younes Bendjima.
Kourtney Kardashian shared some stunning images from her recent trip to Arizona with her boyfriend Younes Bendjima and in some of them, she flaunted her amazing body donning a mint green swimsuit.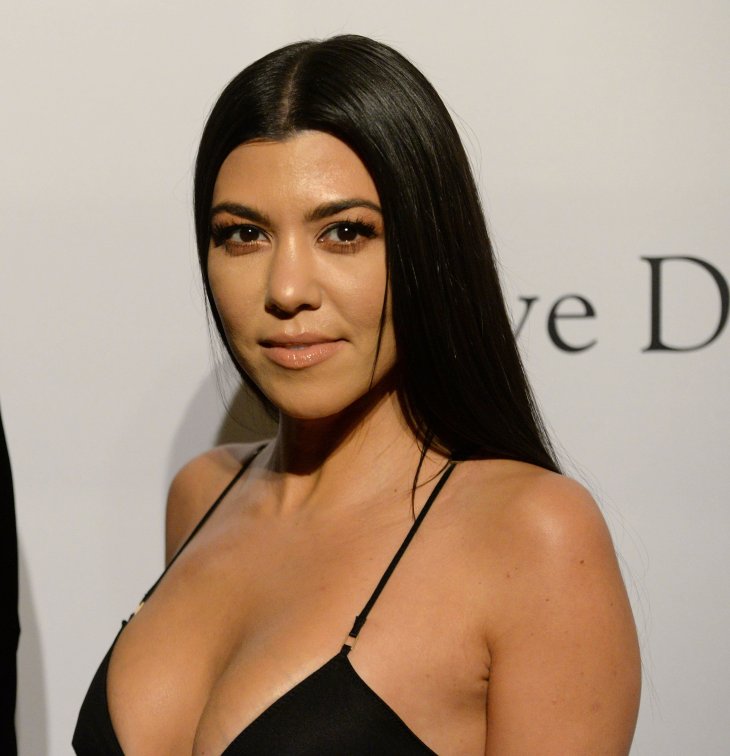 Source: Getty Images / Global Images of Ukraine
The Daily Mail featured photos from the reality star's Instagram where she showcased her assets in a flattering green one-piece with cut-outs on the chest and stomach. Apart from her toned midriff that peeked through the holes of her suit, she also made a dazzling display of her gorgeous legs as she posed on a boat along Lake Powell.
Captioning the two snaps "Ethereal", the Kardashian beauty might as well have been referring to herself as she perfectly complemented the picturesque backdrop around her.
A couple of days earlier, the 39-year-old also shared photos from her desert hike where she was wearing a bright orange outfit and trainers. Her cryptic caption "2020" prompted the Daily Mail to predict it was the year she intended to marry Younes.
It was all about taking in the beauty of the dessert for Kourtney and Younes as they shared more images of their weekend trek at Antelope Canyon. They held hands standing in front of a beautiful rock formation dressed in full hiking and rock climbing gear. They also crossed a narrow bridge that according to the Kardashian beauty was 409-ft high.
The couple stayed at what appeared to be the five-star Amangiri Resort in Utah which was located 40 minutes away from Antelope Canyon. Kourtney posted a morning shot from her bedroom as she sipped her coffee and enjoyed the view outside.
Kourtney and Younes have been seeing each other for over a year now and despite their 14-year age gap, they seem to be getting along just fine. Apart from their recent trip to the mountains, the couple have taken several other vacations, one of which was in an exotic beach where they were photographed with the model's arms around his girlfriend's as she stood next to him in a bikini.
At 5ft1 and weighing 98 lbs, Kourtney has always given importance to her body making sure she sticks to a healthy diet to stay fit. Revealing her daily intake on her site kourneykardashian.com, she wrote,
"At the moment, I'm all about everything in moderation. 'I try to eat healthy when I'm at home in my everyday routine and have a good balance of fresh, organic vegetables and fruits, healthy fats and protein. I've found the way I eat affects everything from my skin to my mood to my energy levels."
She then enumerated the supplements she takes every morning including collagen mixed with a glass of water and a morning smoothie with bone broth protein, MCT oil and E3Live algae.
For lunch, the celebrity revealed she focuses on organic greens with her favorite salad containing avocado, hard boiled eggs, cucumber and tomatoes. She added,
"In the afternoon, I usually have hot green tea and a little snack. I recently discovered these BBQ chips made with chickpeas that I really like."
"For dinner, I usually have grilled salmon or chicken, mashed cauliflower with garlic, roasted carrots and broccoli, along with white rice. I have been doing white rice at night because it's easier to digest in the evening (my nutritionist said it's best to have brown rice at lunch, then white rice for dinner)."
The reality star clearly takes her diet seriously. And that's why she never disappoints every time she poses in a swimsuit.
Please fill in your e-mail so we can share with you our top stories!