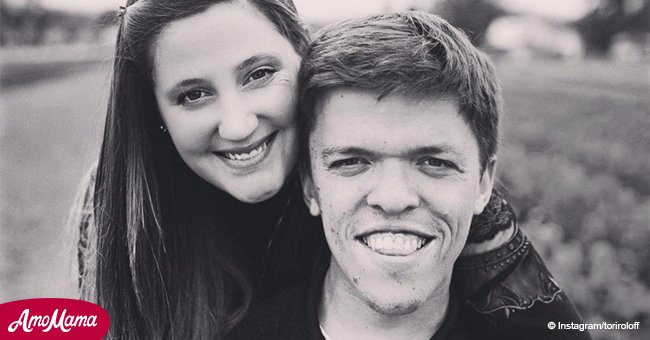 Zach and Tori Roloff celebrate son's first birthday with an adorable new photo
Tori and Zach Roloff celebrated their son,'s first birthday by taking a photo of him lying on a blanket with numbers representing each month printed on it.
Jackson was born on May 12, 2017, and changed his parents' lives for the better, at least according to Tori, who paid tribute to her little bundle of joy with an emotional text.
Through her post on Instagram, the proud mother claimed that she couldn't believe how fast time flew by, and that watching her little baby grow into a beautiful boy has been an incredible journey.
Tori, who married Zach on July 25, 2015, confessed that she was sad because that was the last time she was able to take a picture of Jackson with the blanket as background.
The Little People, Big World star learned that watching her child grow up means letting go of some things, starting with the blanket.
When it comes to the baby's personality, Tori shared that it is starting to develop and that he is a very cheerful and energetic boy who eagerly tries to reach everything, even though he is yet to walk.
Jackson seems to be very fond of his father. The 27-year-old mother let her fans and followers on Instagram know that he craves Zach's attention and that the baby yells at him from the other side of the room to get it.
Aside from the photo, the 1-year-old's birthday was celebrated with a small party on Saturday, with the presence of family and friends, including Jacob Roloff and Isabel Sofia.
Despite Tori and Zach's happiness, the couple was recently accused of putting their son's life in danger. On April 20, Tori posted a photo of Zach riding a lawnmower with Jackson sitting on his lap.
People argued that the baby, who was born with achondroplasia, the same kind of dwarfism as Zach, could have fallen and hurt himself. Tori quickly replied to her followers by saying that the lawnmower wasn't even on.
Please fill in your e-mail so we can share with you our top stories!