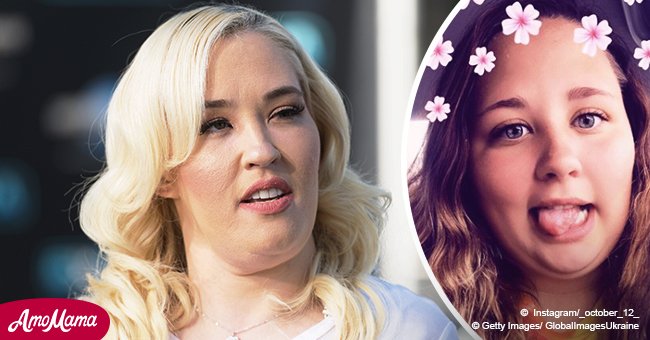 Mama June shares rare photo of her estranged daughter Jessica celebrating graduation
Mama June Shannon shared a photo of her lesser-known daughter, Jessica, as she graduated college and is the first one in the family to do so.
The reality star posted a rare picture on Instagram of her estranged daughter with her other daughter, Lauryn "Pumpkin" Shannon. In the photo, Jessica is wearing a graduation robe and hat while looking happy and proud.
"So proud of my daughter Jessica @_october_12_!! She's the first one in our family to graduate college…proud mama today!"
Most of June's followers congratulated the 21-year-old but there were a few who didn't recognize her. One of them asked, "I don't think I've ever seen her before. What is her major?"
Jessica, whose nickname is Chubbs, is not a familiar face to the fans of From Not to Hot and it's not a surprise as she has not been seen on June's reality TV show Mama June: From Not to Hot but she was a staple in the TLC series, Here Comes Honey Boo Boo.
A report from Life&Style disclosed that when the Shannon family left McIntyre, Georgia and moved to Hampton, Jessica chose to stay because she only had two and a half months to graduate. She was a senior in high school at the time and was about to graduate. Her mom explained:
"It was a hard decision but she wanted to graduate with her friends as she had been with for 10 years. But she comes home and we talk."
The second eldest child of June is also the first member of the family to graduate with a high school diploma. She graduated from Wilkinson County High School in 2015 and went to South Georgia State College where she found her best friend.
June has four girls, who all have unique nicknames—Alana "Honey Boo Boo," Lauryn "Pumpkin," Anna "Chickadee" Cardwell, and Jessica.
Please fill in your e-mail so we can share with you our top stories!