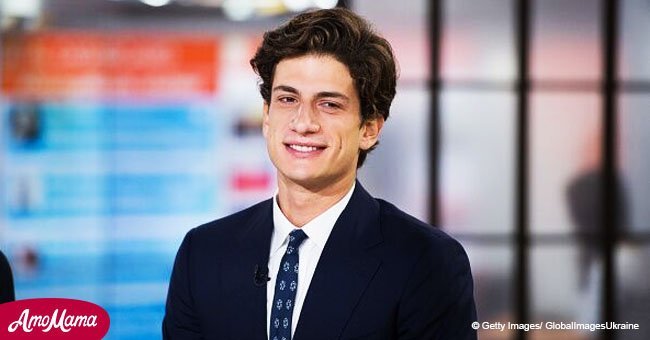 John F. Kennedy's grandson makes acting debut on 'Blue Bloods'
He is the one and only grandson of the late John F. Kennedy. Recently, he made his debut on television.
25-year-old Jack Schlossberg had a special appearance on the finale episode of Blue Bloods Season 8. The show is a crime-drama series airing on CBS.
Schlossberg was cast as Officer Jack Hammer and proudly revealed on Instagram that his appearance on the show is a 'dream come true.'
He posted a photo of himself wearing a police officer uniform as he posed alongside his mother, Caroline Kennedy, the show's executive producer, Kevin Wade, and Blue Bloods stars, Will Estes and Vanessa Ray.
JFK only has three grandchildren, Schlossberg, Rose, and Tatiana. They are all children of Caroline and husband Edwin Schlossberg.
Apart from his budding career in the acting industry, Schlossberg is currently enrolled at Harvard Law School.
Previously, he opened up about the possibilities of him getting involved in politics just like his grandfather.
He said during an interview on Today in May 2017, "I'm inspired by my family's legacy of public service. It's something that I'm very proud of. But I'm still trying to make my own way and figure things out. So stay tuned — I don't know what I'm going to do."
During the same month, he also made a public appearance as he introduced former President Barack Obama at the John F. Kennedy Library Foundation's dinner gala. The former president was given the Profile in Courage Award at the time.
In his speech, Schlossberg talked about the similarities of Obama's leadership with his grandfather's.
He said, "Throughout his presidency, my grandfather made it clear that he alone could fix nothing; that he alone had no answers. He had the courage to plainly admit America's shortcomings, to then lay out bold plans to address those problems and to ask his fellow Americans for help in solving them."
Schlossberg continued to say that JFK inspired a lot of people to get themselves involved in public service.
Talking about Obama, he added, "President Barack Obama inspired me in the same way. My life changed in 2008 because a young candidate was fired up and ready to go, and he told me, `Yes we can.'"
Please fill in your e-mail so we can share with you our top stories!