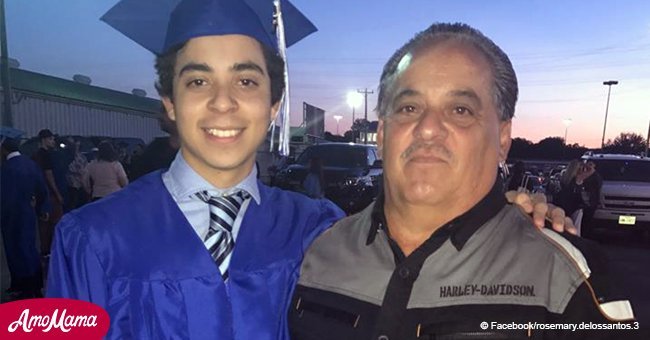 Teen banned from graduation for wearing jeans was helped by a complete stranger
Leroy Solis Jr. thought that his graduation gown would hide his jeans but the principal noticed it anyway and banned him from his own graduation.
Three minutes before Solis was about to walk on his graduation day, his principal barred him from doing so because Solis was not wearing appropriate clothing. He was only wearing jeans and he did not wear any tie.
Despite the circumstance, Solis was determined not to miss his own high school graduation.
He figured he had to do something and looked for the first man he could find with the same height and body type as his.
When he found a stranger, he asked if he could borrow the man's pants and to Solis' surprise, the man agreed.
The stranger, who was a young man, and his father instructed Solis to get in their car so they could exchange pants.
Afterward, Solis went outside and found a vendor who was selling neckties at $10.
The story of Solis and the kind stranger went viral on social media after his sister, Rosemary De Los Santos shared the tale on Facebook.
She said she was hoping that the stranger who helped his brother would see her post.
KSAT.com spoke with De Los Santos and she said, "Had he (the man) not done this for my brother, he would have missed his graduation. I'm very grateful, thankful (and) I want to find him to thank him for his kind gesture. I want to do something nice for him and his father."
In a separate interview with Teen Vogue she said that "there's still good people out there with huge hearts."
As for Solis, he chose not to follow the dress code because he was worried that his single father would struggle with financing a new outfit, which he will only wear once.
Please fill in your e-mail so we can share with you our top stories!