John Travolta and his wife look so in love while embracing each other in public
The decades-long married couple made a rare public appearance at the Cannes Film Festival revealing their undeniable chemisty even after so many years. 
John Travolta and his wife Kelly Preston were a picture of a happy couple when they stepped out for a rare public appearance at the Cannes Film Festival to promote their film, Gotti.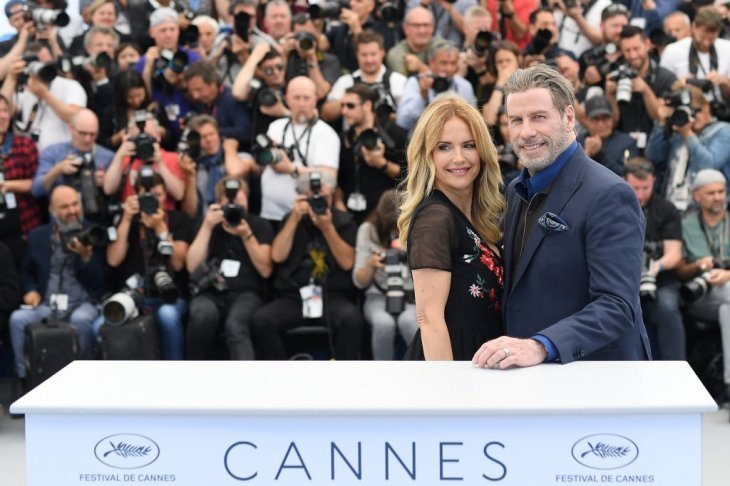 Dressed to the nines in equally charming ensembles, the longtime married couple appeared in sync as ever posing gamely for the cameras as they wore their biggest smiles. In photos from the event released by the Daily Mail, John, 64, was casually cool in a navy blazer over a black zipper-sweater and a pair of jeans. His beautiful wife since 1991 glowed in a black and scarlet floral printed dress with a plunging neckline as she leaned closely to her husband. The 55-year-old revealed her tiny frame in her waist-hugging frock and showcased her legs through her skirt's semi- sheer material.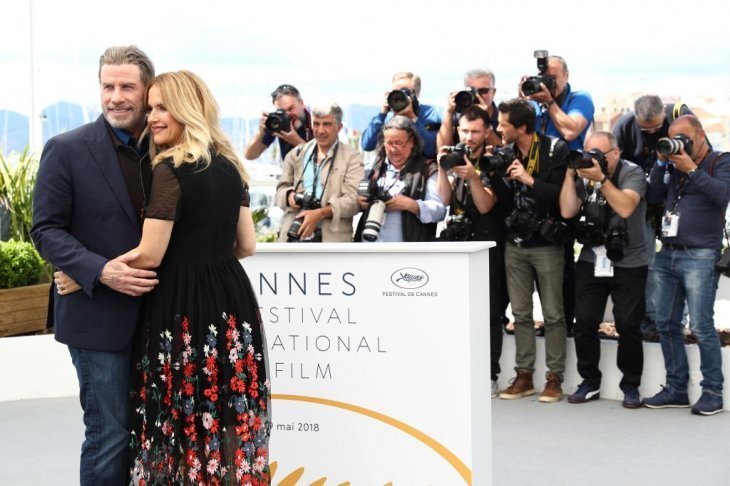 The couple graced the annual festival this year to promote their fifth on-screen team up to date in the film 'Gotti.' Their last four films together were 1989's 'The Experts', 2000's 'Battlefield Earth', 2009's 'Old Dogs' and 2010's 'From Paris With Love.'
Bagging the title role of mob boss John Gotti in his latest project, John is supported by Kelly who also plays his wife Victoria in the crime drama.  Moreover their 17-year old daughter Ella plays their daughter Angel Gotti making it a family affair.  
Directed by 'Entourage' actor Kevin Connoly, the biopic follows the life of the famous crime boss who led the Gambino family. The cast also includes Stacey Keach, Pruitt Taylor Vince and William DeMeo.
'Gotti' was screened at the festival on May 15 and is set to be released in theatres a month later. 
Meanwhile, along with fulfilling his photo call duties for his latest film, John also lent his expertise in a Masterclass talk that same week in Cannes.  He was joined by peers Gary Oldman, Christopher Nolan and Ryan Coogler.