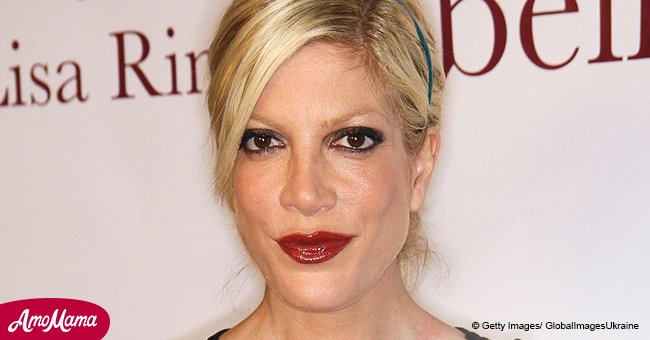 Radar Online: Tori Spelling reportedly walks out on hubby 2 months after hospitalization for a breakdown
Tori Spelling is seemingly putting an end to her troubled marriage to Dean McDermott. The actress has reportedly left her matrimonial home and is now staying with her mom, Candy.
After months of marital problems, Tori Spelling has reportedly run out of patience with her husband, Dean McDermott. Sources close to her told Radar Online she has sought solace from an unlikely ally - her dour mother, Candy Spelling, who does not like Dean! Only two months ago, Dean called the police on his wife after she reportedly suffered a mental breakdown.
A source close to Spelling revealed that she sought her mom's help, even though she dislikes Dean.
"Candy has never liked Dean. And she's the first one to say 'I told you so' to her daughter. But Tori has five kids and had nowhere else to turn. She's (Candy) been paying the couple's monthly rent, buying groceries and paying for the children's private school."
The relationship between Candy and Tori has been an interesting one. In 2009, Candy told Access Hollywood that she had not spoken to her daughter in a long while."Tori describes it as complicated… I just don't speak to her, so I don't know. She doesn't call, and she doesn't communicate. It hurts not to talk to her…It hurts not to talk, I've never even met Stella."
Candy added that she would keep trying to open lines of communication with her daughter. "I've tried many times, you know, and I will continue to try. Someday we may be successful."
On her part, Tori noted that she and her mom were different and they simply never "meshed." "My mother is who she is. I've become who I am. At some point I realized those two just didn't go together." The feud between the two reportedly started after Tori's dad, TV legend Aaron Spelling died in 2006, naming Candy as the executor of his will and only bequeathing his two children $800,000 apiece. Tori, known for her extravagant spending, went through her's quickly and started experiencing financial difficulties.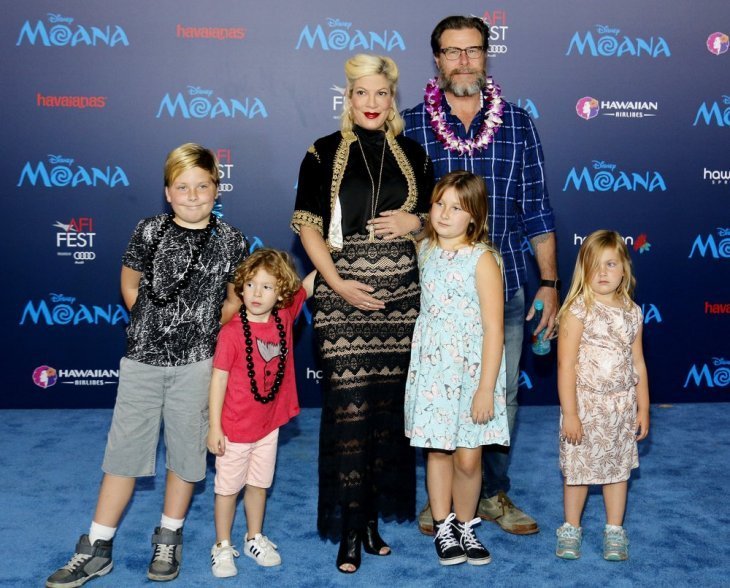 Image: Shutterstock
Tori and Dean have been going through financial difficulties for a while now, which is reportedly the reason for their marital woes.
Talk to us in the comments section.
Please fill in your e-mail so we can share with you our top stories!