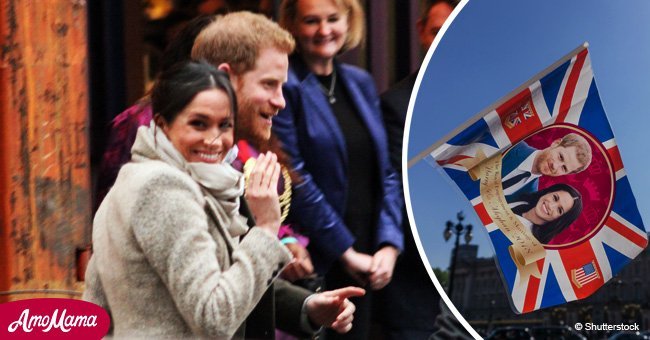 International anti-Monarchy gathering to be held on the same day as Royal wedding
Millions of people are expected to watch Prince Harry and Meghan Markle tied the knot at St. George's Chapel. However, the anti-monarchy is urging people to snob the couple's big day.
According to YouGov poll, 66% of 1,615 people said they were 'not very interested' or 'not interested at all' in the Royal wedding, while 60% thought on having a normal weekend.
A lot of individuals that were surveyed also said that the royals should pay the entire cost of the wedding.
And on the day of Harry and Meghan's nuptials, the group Republic will host a Republican convention in London, according to the Republic website.
The Anti-monarchy campaigners from across Europe and the Commonwealth are expected to attend, aiming to win more support to abolish the monarchy.
The speakers of the event will include Labour MP Emma Dent Coad and SNP MP Tommy Sheppard MP, with tickets costing $20.21 for members and $24.25 for non-members.
Graham Smith, chief executive of Republic, said: "After seven years of major PR events the public remain largely unimpressed. This wedding isn't a national celebration, it's a royal parade that'll cost the taxpayers dear."
"The International Republican Convention will be an opportunity to showcase the positive case for renewed democracy and an end to monarchies everywhere," he added. "I'm delighted we'll have members of parliament, activists and academics all speaking on Saturday - all with the same clear message: monarchy doesn't work."
He continued that many people are now turning off the Royal family's brand and that they just don't care about them anymore.
"Support for retaining the monarchy is high but shallow - our challenge is to speak to the millions of people who don't really care and show them there's a real problem, and the solution is a new constitution," Smith explained.
According to the website, the event is open to journalists.
Please fill in your e-mail so we can share with you our top stories!