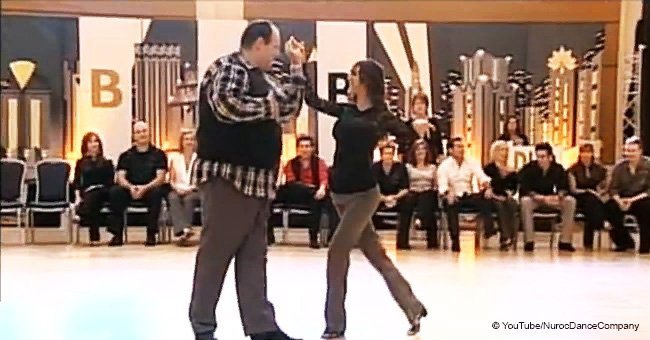 Dance couple wows the crowd at boogie night
An unsuspecting couple displayed a spectacular dance performance and one of the best swing moves of all times.
Jon Lindo and Jessica Cox put together a stunning swing dance performance and stun the audience with their well-synchronized moves and steps, as seen on a video uploaded on YouTube.
The video clip showed them performing at a Boogie By The Bay competition in San Francisco in 2011. It reveals the couple's passion for dance and their dedication to the art form.
The dance form also shows the very best of West Coast swing and well-timed improvisations from the couple make it a beauty to watch
From the very first moment that they hit the floor, their remarkable chemistry is there for all to see. As they move with immense joy, it is observed that they love dancing together and provide a real support to each other's dance moves.
If one were to scroll down the YouTube video for comments, it would be rather obvious just how inspiring this couple was to other aspiring dancers as well as non-dancers.
One woman wrote in the comment section, 'He's going to be the guy who helps me convince my husband to learn to dance.'
Looking at the way Lindo enjoys his performance with Jessica, it was very hard to not agree with the commenter. Lindo's swift movement and the light-on-the-feet style of dancing was truly an inspiration for anyone who is unsure about dancing.
Moreover, their spectacular dancing and the expressions of pure joy that they share in between their dance is enough to make anyone want to take dancing lessons.
Their energy was definitely felt by the audience as well, who erupted in applause and appreciation of the adorable couple.
Please fill in your e-mail so we can share with you our top stories!