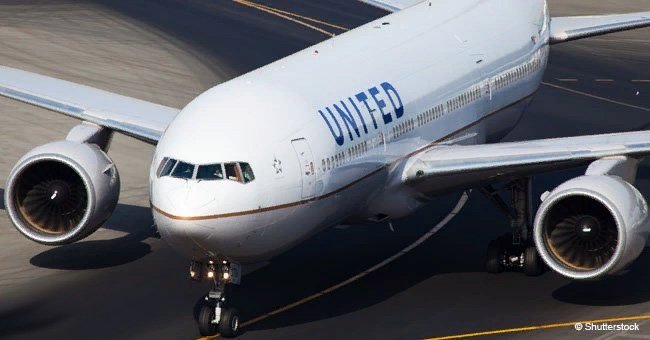 Nigerian woman kicked off United flight because of 'pungent' odor

A Nigerian woman did not have the best of the experience as she was asked not to board her flight to San Francisco.
According to a lawsuit filed by a Nigerian passenger, Queen Obioma, she faced discrimination during the second leg of her three-flight journey to Canada, reported Chron.
Obioma, who was traveling with her children from Nigeria, alleged that United Airlines removed her from an international flight in 2016 due to her 'pungent' odor
The incident occurred in Houston when they were boarding a plane, according to the federal discrimination suit. The family finally made their connection after a five-hour delay.
In an email statement, a representative of the United Airlines said that the company has not been served with the suit and that they could not comment on the matter as it involved a pending litigation.
Court documents reveal that Obioma is a frequent flier member of the airlines' Star Alliance program. She was traveling from Lagos, Nigeria to Ontario, Canada, on March 4, 2016.
The event took place at the Bush Intercontinental Airport when she arrived at her row in the business class. There she found a white passenger sitting in her assigned seat.
The staff got involved because the man refused to relocate. The man continued to be seated on the seat, while Obioma agreed to take another seat, according to the lawsuit.
When she was returning to her seat after visiting the restroom, the same passenger tried to block her access to the seat.
A staff member, identified in the documents as Russel H., asked her to get off the plane. When she did, another employee of the airline told her that the pilot had asked her to exit based on a complaint from the man sitting near her.
The woman said that the male passenger was not comfortable flying with because she was 'pungent.' She was informed that she could not return to the plane.
Her children were then removed from the flight after the staff learned that they were still on board. The family had to spend about five hours before they could board the next flight.
Obioma has claimed that the airlines discriminated against her as she was black, African, and Nigerian. She is now seeking punitive damages and her attorney's fees.
Please fill in your e-mail so we can share with you our top stories!