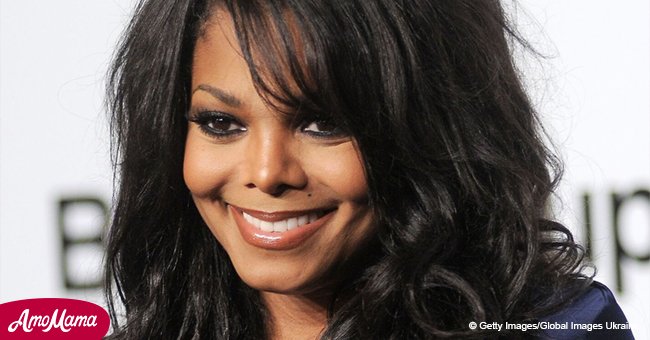 Janet Jackson returns to TV for first time in 9 years with hot performance at BMA
Janet Jackson receives prestigious award at Billboard Musical Awards.
Las Vegas audiences at the Billboard Music Awards witnessed a historical event when Janet Jackson took to the stage to perform for the first time in 9 years, shared People.com.
The singer was welcomed on stage by Bruno Mars who gave the audience a brief history of her career, and the Jackson family's rise to dominate the music industry from their humble beginnings in Gary, Indiana. He focused on Janet's own dazzling career and explained that she was the first black woman to receive the Billboard Icon Award.
Jackson wore a sparkling gold sweatshirt dress and shiny gold thigh-high boots and she sang her hit "Nasty" from 1986, she then belted out her 1993 song "Throb" and had the audience on its feet singing and dancing.
Dancing alongside Janet were Phillip Galbert, 28, of New Britain, Connecticut, and La'Vala "Lala" Moss, 26, of Birmingham, Alabama, who were selected out of 75,000 contestants as winners the #DanceWithJanet competition.
"I'm deeply humbled and grateful for this award. (...) we live a great moment in history. (...) at long last women have made it clear that we will not be controlled, manipulated or abused."
The dancers will be joining her troupe and as a special prize joined her on stage at the Billboard Music Awards.
Janet's electrifying performance had the audience on its feet and screaming her name, and the clearly moved singer made an emotional speech.
Janet spoke about her faith, and that she believed healing and serenity lay in the contemplation of God. She believes that humanity's greatest gifts from God are compassion, sensitivity, patience and boundless love.
She went on to thank God for the energy He had bestowed on her, and for permitting her to live her life as an artist.
As a winner of this award, Janet joins a group of distinguished singers and musicians including Neil Diamond, Stevie Wonder, Prince, Jennifer Lopez, Céline Dion, and Cher.
Janet, 52, is the youngest of the mythical Jackson family, and sister to the King of Pop, the deceased Michael Jackson. She began her career singing in the television series The Jacksons in 1976 and went on to star in other television shows throughout the 1970s and early 1980s, such as Good Times and Fame.
Please fill in your e-mail so we can share with you our top stories!