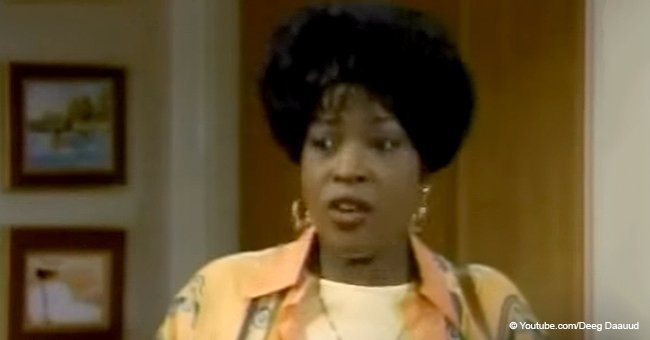 Remember Harriette from 'Family Matters'? Her real-life hubby's a silver fox & looks good in a suit
Celebritist shares with you a lovely couple picture as seen in recent uploads on Facebook. 'Family Matters' cast member, JoMarie Payton, and her white husband look great in their last movie. Just as we did at the sight of the pic, fans of the actress fell head over heels in love with it.
You don't have to be born in the 90s before you know a little about 'Family Matters'.
During and after its time on the silver screen, the sitcom was famous for its indomitable cast members and intelligent humor.
We would like to share with you the latest about one of the fantastic cast members who stole our hearts with their outstanding performances of their roles.
If you remember Harriette, stay with us and catch up with her.
Well, if you don't, you still have to stay with us and let us walk you down memory lane briefly.
JoMarie Payton played the role of Harriette Winslow, the wife of a middle-class family man, Carl Winslow in the show.
Payton appeared in all nine seasons of the comedy-drama, and the viewers enjoyed every bit of her.
Decades have passed, but the actress looks 67 years young instead.
Nothing has changed really; her smile, her bright eyes, and flawless body are still very much in her possession.
Recently, Payton took to her Facebook account to share a heartwarming pic which featured her and her husband, Leonard Downs.
From the picture, it appeared as though the couple were set to go out but decided to capture a few sweet moments before they head out.
The TV personality stunned in a bright red dress matched with black accessories and her trademark smile.
We must admit that Payton's husband is a good looking man as he was clothed in a well-tailored suit which goes well with the diagonal-striped tie.
Some of the comments that surfaced under the post were:
'Very Handsome and beautiful picture of you JoMarie Payton. Xo.'
'You two make a perfectly awesome couple.'
They are so youthful, isn't it?
Please fill in your e-mail so we can share with you our top stories!