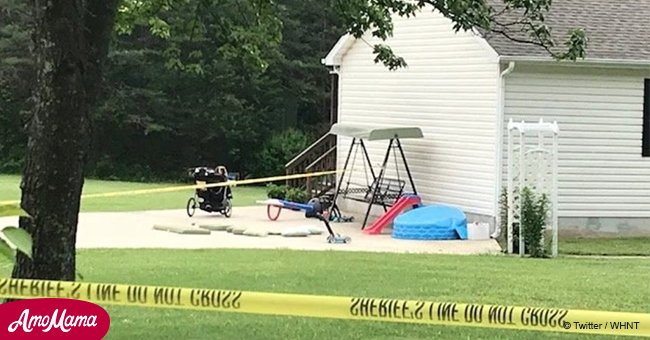 Virginia boy, 4, kills his brother, 2, after mistaking gun for a toy
Louisa County has had to deal with a tragedy after a toddler shot and killed his little brother by mistake. The children were with their mother when the incident occurred.
The four-year-old boy took the loaded gun and shot his two-year-old brother in the chest; thinking it was a toy gun. NBC 29 reported that the investigation was ongoing.
On Tuesday, Tyler 'Ty' Aponte, 2, was shot around 10:30 a.m. The Louisa County office said his 4-year-old brother thought the gun was a toy when he accidentally shot the younger boy.
Deputies who responded to the Bakers Branch Road home found the little boy with a gunshot wound to the chest. The boy was not breathing.
They performed CPR, and the child was transported to the University of Virginia Medical Center. There he was later pronounced dead.
A neighbor, Linda Eddy, said she had no idea how the children could have found a gun. She emphasized that there was no way that the parents would leave a loaded gun out in the open.
"They're good people, they're Christians. They're good people, and take care of their children and make sure they have everything they need," the neighbor revealed.
"It's horrible, it's devastating. You come into a scene like this and you see all the carnage. You see everything."
Major Donnie Lowe, NBC 29, May 22, 2018
Aponte's mother was home at the time of the incident while the boy's father was at work. Eddy sympathized with the mother saying she didn't know how she would make it through this tragedy.
The County Sheriff's Office said its heart was heartbroken for the family. Major Donnie Lowe shared that one could only imagine what the family was going through.
The investigation is ongoing and Lowe revealed that they would analyze every little detail and do a thorough investigation with due diligence.
Please fill in your e-mail so we can share with you our top stories!