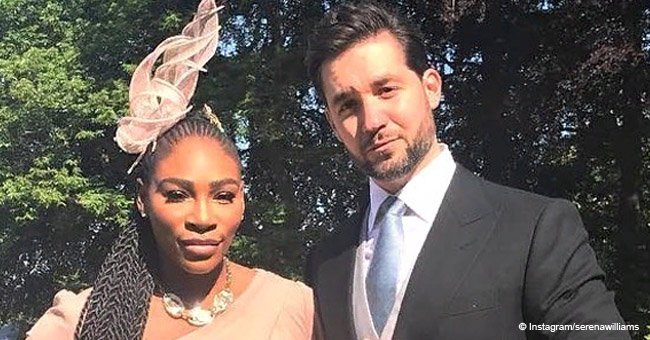 Serena Williams stuns in black bodycon dress, stepping out with her baby daughter and husband
The tennis superstar displays her toned physique in a stylish airport outfit as she arrives in the French city of Nice a day before the royal wedding.
A day before her close friend Megan Markle's wedding to Prince Harry, Serena Williams was spotted arriving at Nice Airport with her husband Alexis Ohanian and their daughter Olympia. Though at the time it wasn't confirmed, we now know she made it in time to attend the royal wedding.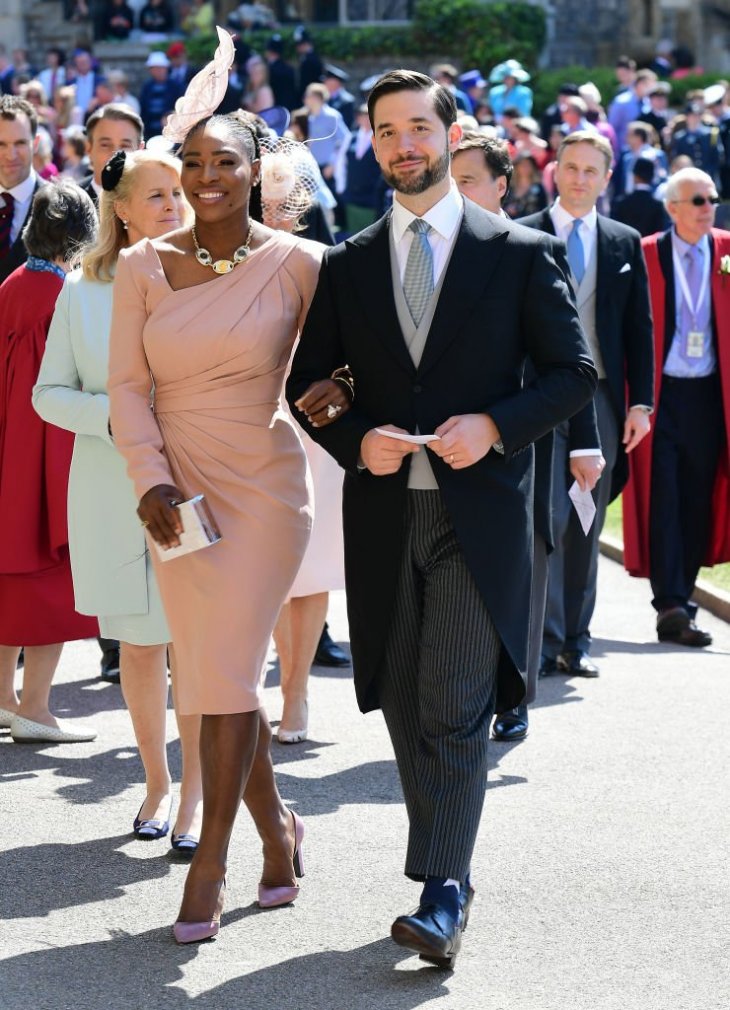 Source: Getty Images / Global Images of Ukraine
The 36-year-old tennis superstar arrived in style at the French terminal wearing a little black bodycon dress which she hid under a multicolored patterned jacket. Looking stunning and well-toned, she braided her long locks and tied it in a side ponytail as she sported a pair of brown sunglasses and black trainers.
Serena kept mum about attending the wedding in the weeks prior, even joking hosts of 'Good Morning America' not to ask her about it. But she did give a vague reply when asked if she was going.
"I don't know, I think it's during one of the tournaments. We'll see if I can make it."
It appears now that Serena did miss a tournament to attend the wedding. She backed out of the Italian Open in Rome the previous week fueling suspicions of her intentions to attend Megan's big day. The two forged a close friendship since meeting in 2014 at DIRECTV's Celebrity Beach Bow where they played flag football in one team.
While she missed the Italian Open, the sports celebrity will be participating in this year's French Open. In fact, she was also reportedly in Nice to train for the tournament which starts in May 27. Her tennis coach, Patrick Mouratoglou's academy is just 15 minutes away from the city's airport.
Serena married her Reddit co-founder husband last November. The New Orleans ceremony was a star-studded affair but it also had its own share of drama mirroring her friend Meghan's. Just as the Duchess of Sussex's father pulled out from attending her wedding a few days prior, Serena's father texted her an hour before the wedding to say that he wasn't going to be there and couldn't walk her down the aisle.
Choosing to stay positive on her wedding day, Serena revealed in the third episode of her documentary series 'Being Serena' that she didn't get angry or feel sad but instead assured her father that it was fine. She told him,
"Daddy, it's okay, if you don't want to come to the wedding at all, that's okay too. I'm not going to be upset with you about it, so I don't want you to be upset about it."
Ironically, her friend Meghan shared the same fate months later when her own father suffered a heart attack just a few days before she walked down the aisle. This prompted the new princess to issue a statement announcing her father's absence in her wedding.
"Sadly, my father will not be attending our wedding.
"I have always cared for my father and hope he can be given the space he needs to focus on his health."
Megan's father-in-law, Prince Charles ended up walking her down the aisle while her mother Doria Ragland was her only relative who attended the celebration.
Please fill in your e-mail so we can share with you our top stories!