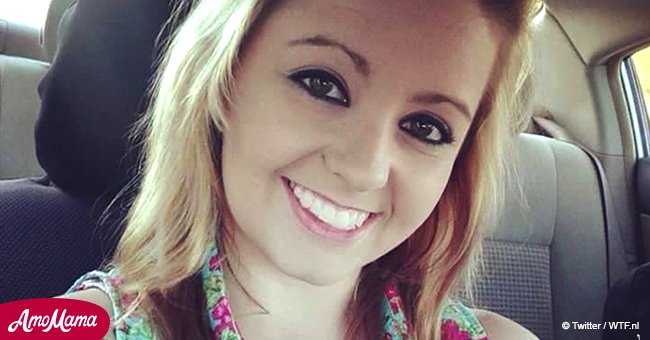 Tennessee mom who gave birth while in a coma died three years after regaining consciousness
Sharista Giles, who gave birth to a baby boy while she was in a coma, passed away three years after the collision that changed her life.
Giles' mother, Anna Moser, told Wate that her daughter died after she was taken to the hospital last week. Her cause of death remains unknown.
In the Facebook page that was created to follow her journey, the family wrote: 'This saddens my heart to say but we all know she is no longer suffering. Sharista Giles gained her wings this morning. She has suffered for 3 1/2 years now she is rejoicing with Our Heavenly Father.'
In December 2014, Giles, of Sweetwater, Tennessee, was four months pregnant when she got into a serious car crash while returning home from a concert in Nashville. She was with her two friends at the time.
According to Wate, the tragic accident occurred when their driver crashed into a guardrail.
While her friends walked away from the accident, Giles was trapped in the passenger seat unresponsive. She suffered a traumatic brain injury that left her in a coma for months.
Her son Leighton, who came to be known as "Baby L," was delivered prematurely, weighing only 2 pounds.
Doctors only gave Giles a two percent chance of survival from her injuries. But her family never gave up hope.
In April 2015, she eventually opened her eyes, waking up from her coma.
For the next few years, Giles still faced many challenges. She was given medication to increase her brain function and shots for her hands and feet.
Unfortunately, Giles still not responding well. She got three years to see "Baby L" grow up before she died from ongoing health complications.
The family has not had time to talk about the funeral plans for Giles, her mother told Wate.
Please fill in your e-mail so we can share with you our top stories!