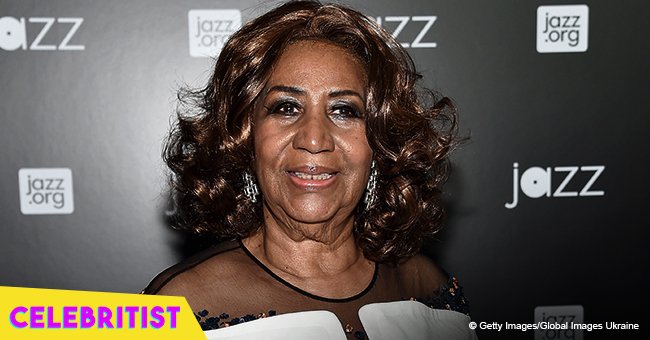 Aretha Franklin has a grown up grandaughter who inherited her musical talent
Aretha Franklin, The Queen of Soul, has a solid career in the entertainment industry of over six decades, and she's now training her possible successor, Victorie Franklin, her gorgeous and talented granddaughter, Victorie has a YouTube channel where she has been sharing her talent with the world, but it seems like no many people are aware of who she is.
Celebritist learned from the Daily Mail that the talented and timeless Aretha Fraklin has a proud mom and grandmother as some of her kids and her granddaughter have decided to follow her steps into the music industry.
She started to have kids pretty young, at the age 12 to be exact, and she's a mother of four kids from different fathers. Her youngest son, Kecalf Cunningham, born in 1970, is the product of a brief relationship she had with her road manager Ken Cunningham.
Kecalf has built a career in the music industry by becoming a Christian rapper, but let's just say that he is not half as talented as his mother, as he has received many critics over the years calling his work and rap mediocre and not enough to deserve anyone's attention.
Kecalf is the father of an 18-years-old girl named Victorie that, unlike him, seems to have inherited the talent gene, and she's trying to take over the world while getting pieces of advice from her famous grandmother.
Victorie made her debut in the stage of the BET Awards Tribute in 2014, where she gave a rendition of Tamela Mann's "Take me to the King," as she shared the stage with big names of the industry like Mariah Carey, Jennifer Hudson, Janelle Monae and Tamar Braxton.
Aretha is so sure of her granddaughter's talent that she told TMZ a few years ago that the best birthday gift for her was a record deal for Victorie, her father Kecalf and Aretha's producer son Jordan Franklin.
However, it seems like the singer's efforts have been in vain, because three years later Victorie still isn't signed to any record label, and instead, she has taken the Internet route to put her talent out there as she shares covers of several catchy songs on her Youtube channel, even though people don't seem to know who she is.
Victorie sure has a sweet voice, and since she's only 18, we're sure she has the potential to be even better with time.
Perhaps she'll be able to duplicate the success of her worldwide famous grandmother someday.
Take a look at one of Victorie's covers below:
What do you think of the girls' singing abilities?
Please fill in your e-mail so we can share with you our top stories!