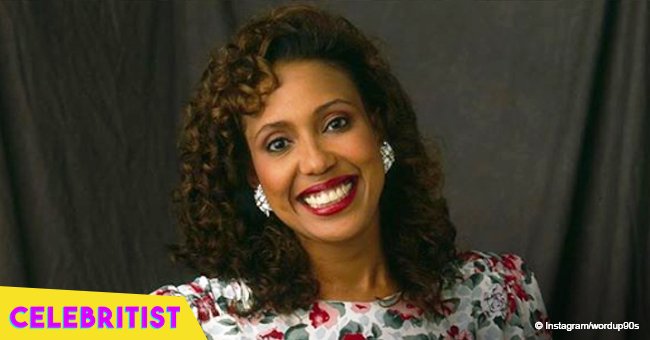 Remember Rachel from 'Family Matters'? Her son is grown up and bears a striking resemblance to her
Telma Hopkins, better known for her role as Rachel Crawford on the ABC/CBS sitcom "Family Matters," recently shared a throwback photo alongside her only son and an actress that once played the role of her daughter in another TV series. Fans couldn't hold back their amazement at how much the young man looks like her.
Celebritist was lurking around Telma Hopkins' Instagram account to see what the actress has been up to these days and we found out she recently posted a special photo alongside her son, J.D, and actress Rachel True.
Rachel and Telma worked together for four years in the sitcom "Half & Half" where Hopkins gave life to Phyllis Thorne, the mother of Rachel's character in the series. They build a strong relationship through the years, and even to this day they still remain close.
The 69-years-old actress made reference to having two kids, implying that she considers Rachel as such in her caption, saying:
"Me, my real kid....and my reel kid! Throwback! #lovethemboth"
Telma has mentioned before that she considers the people she works with to be like family, especially in series like "Half & Half" and "Family Matters." She recently reunited with the original cast of "Family Matters," and she only had positive things to say about their experience in the series.
Talking to Entertainment Weekly, she said:
"I think there's just something really magical about this whole cast and the real feelings that are here. It wasn't just for the screen, it was that kind of show where family really did matter."
One her co-stars, Kellie Shanygne Williams, who gave life to Laura Winslow, thinks the same, as she basically grew up in the show and Telma was a maternal figure for her through her teenage years. She said about the end of the series:
"I already knew that I would miss seeing you guys. I knew that my life would be different. I just remember experiencing the tremendous loss, I spent probably 42 weeks a year at Telma's house during the weekends. She was like my other mother."
Telma's motherly instinct and good nature are probably what draws people to see in her a motherly figure, and we can't blame them.
We're glad to know that even after all the years that have passed, Hopkins is still close to her on-screen daughter and the rest of the members of the casts she worked with back in the day.
Don't you think Telma's son looks like his mother's twin?
Please fill in your e-mail so we can share with you our top stories!