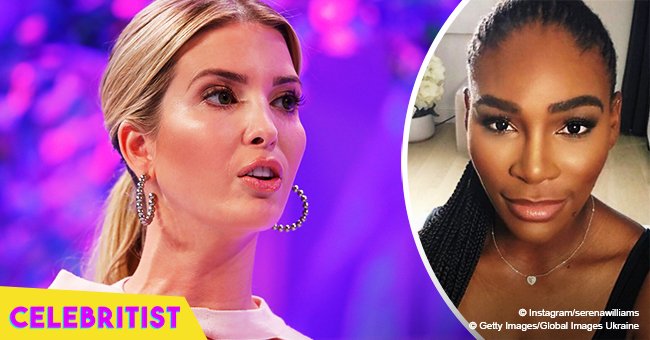 Ivanka Trump shows support for new mother Serena Williams, slams WTA for 'ridiculous' rule
For over a decade, Serena Williams has been a formidable force in tennis, but her record took a nosedive when she went on maternity leave. The star is looking to make a comeback but her rating is now at the lowest it has ever been after not playing professionally for over a year. Ivanka Trump added her voice to celebrities who feel the rules to the game are unfavorable to women.
First daughter Ivanka Trump termed French Open organizers' decision not to give Serena Williams a top ranking at the tournament as "ridiculous." Williams, who took a year-long break from the game when she went on maternity leave is now unseeded and will have to defend her place in the sport upon return.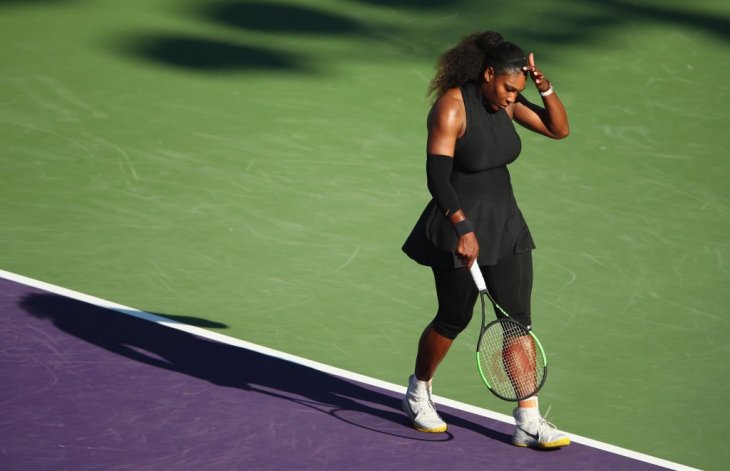 GettyImages/Global Images of Ukraine
"This is ridiculous," tweeted Ivanka, as she urged the Women's Tennis Association (WTA) to change its stand that, at the moment, reads like a punishment to women who take breaks from the sport to bring forth new life.
In a statement, the French Tennis Federation said "This year again, tournament officials will establish the list and ranking of the women's seeds based on the WTA ranking. Consequently, (the seeds) will reflect this week's world ranking."
The implication here is that Serena, who is now number 453, down from number 1 last year, could face stiff competition from top-seeded players early on in the competition. The 23-time Grand Slam champion could then end up losing easily since she would be facing players who have been playing consistently.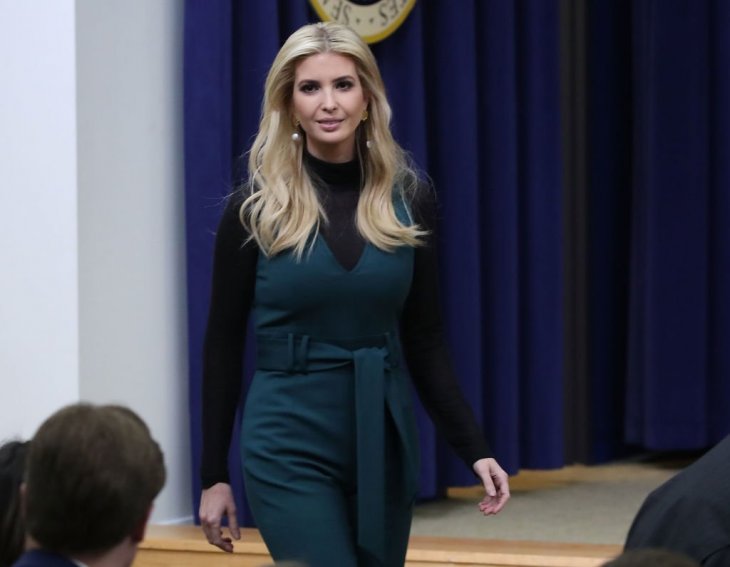 GettyImages/Global Images of Ukraine
While the federation will reportedly introduce special rules to protect highly ranked players returning from maternity and long-term injury, it's unlikely that the changes could be effected this year. Even Serena's greatest rival, Maria Sharapova, who gave birth to a girl last September, came to her fellow player's defense.
"It's such an incredible effort for a woman to come back from physically, emotionally. There's just another whole dimension to the travel, to the experiences, to the emotions to the physicality of every single day. Tennis is such a selfish sport but I think when there's a child in your life you lose a little bit of that, because there's something that's so much more important."
The French Open draw will be made on Thursday, with the tournament starting on Sunday. Serena, a 3-time French Open champion, will make her return in that tournament.
What do you think of this rule?
Please fill in your e-mail so we can share with you our top stories!