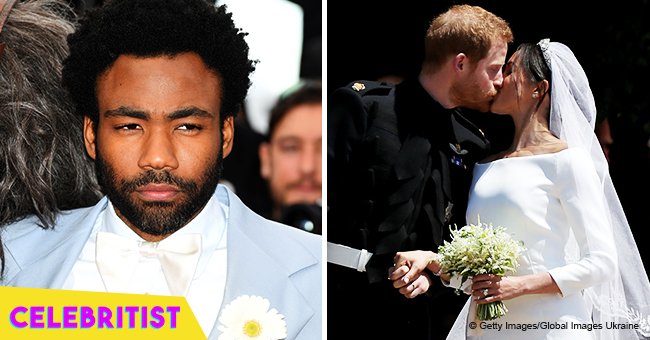 Critics mock Donald Glover's interracial relationship while praising Meghan Markle's marriage
Ever since Kensington Palace announced that Meghan Markle and Prince Harry were engaged, most Twitter users did nothing but praise her.
The idea that Markle married a white man didn't seem to disturb anyone. However, things are completely different in Donald Glover's case as many people have criticized him for dating a non-black woman.
People started talking about Glover after he released his music video This Is America, wherein he addressed some of the problems that black people face in the U.S. Those against Glover said that he must not talk about that topic because he is dating a white woman.
Many Twitter users identified that there was too much 'hypocrisy' in the comments of those who blamed Glover but praised Markle, and they tweeted about it.
One of them was Twitter user Daniel Sun, who commented that the same women who attacked Glover for his relationship were 'applauding' Markle for marrying Harry. He ended his comment pointing out that people need to 'keep the same energy.'
@KevisCash_ also expressed his thoughts on Twitter, asking what had happened to 'equality' in love and race and finishing his tweet with the hashtags This Is America, Interracial and Equality.
@miajynette admitted that Markle identified herself as a biracial woman and has never claimed to be pro-black, while Glover said he was pro-black, so they shouldn't be compared.
Finally, @nyeatsa's tweet set clear that they believed it is interesting how people bashed Glover but praised Markle.
Glover has been in a long relationship with Michelle, who is the mother of the artist' two sons. The first one was born in 2016 and the couple named him Legend.
Their second son was born in January 2018 but his name has not been revealed yet. Glover has kept himself busy in the entertainment industry since 2005.
The most important projects he has worked on so far are the TV show Atlanta and the films The Martian and Solo: A Star Wars Story.
Please fill in your e-mail so we can share with you our top stories!