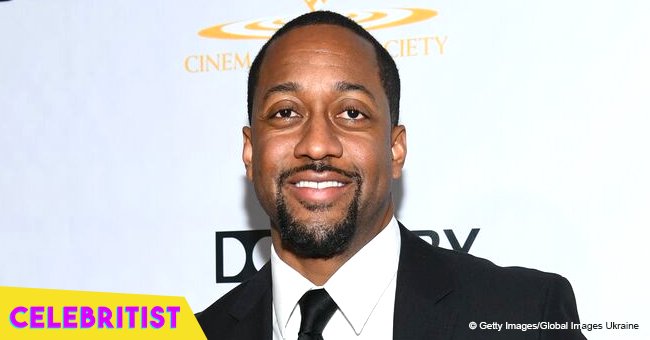 Jaleel White shares throwback photo with mom in a cream coat
Jaleel White's shared a photo on Instagram with his mama as a throwback to his graduation day. Despite there being other events on the day that were deemed more politically relevant, nothing could have been more important to Momma Bear than her son's big day.
Jaleel White's and his momma looked so alike when he was younger judging by the photo the actor posted on Instagram. It was graduation day, and "Nevermind the bigger event on this day was O.J.'s Bronco chase thru the city. It's a favorite pic of my mom, the day I graduated High School atop the Bonaventure Hotel." The pair not only looks radiant, but they are also beaming.
It must have been after graduation that the actor got the chance to really explore his career. He played as Steve Urkel, Stefan Urquelle, Myrtle Mae Urkel and Cornelius Eugene Urkel in Family Matters. He is also the first American to voice the video game lexicon No.1 Sonic the Hedgehog, and he also starred in the film Big Fat Liar. This role gave him the role of Derek from The Fresh Prince of Bel-Air in 1995.
And speaking of Family Matters, White congratulated Salt n Pepa's Pepa for talking about how she didn't fall for Will Smith because "he wasn't thug enough. I was attracted to thugs and hoodlums. Will was too nice to me."
White congratulated Pepa for opening up about her feelings for "thugs" back in the 90s.
"I'm gonna just leave this here," White wrote in his caption. "Never seen a celebrity Black woman admit this. Props to you, Pepa, for spitting a little known truth. But if you weren't bout that thug life as a youngster, smoking hella weed or getting paid for playing in the league, the finest sistas were not checking for you in the 90s .The jerks, rappers and jocks scooped em all up. The past is the past, but oh the stories I could share. Props to you again, Pepa."
How do you feel about the re-make of Family Matters?
Please fill in your e-mail so we can share with you our top stories!