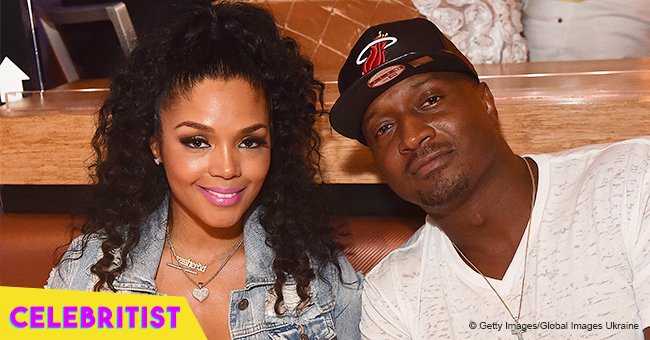 Rasheeda Frost gets slammed for celebrating her birthday with Kirk and her entire family
Rasheeda Frost celebrated her birthday with the people closest to her heart, and that included Kirk and her entire family. While fans were supposed to be greeting Frost a happy birthday, they were more worried about where Kirk's baby Kannon Washington was.
The "Love & Hip Hop: Atlanta" star hosted a lavish dinner party in Atlanta with her two sons Ky and Karter. Kirk's eldest daughter Kelsie, and his son Kirk Jr., and two of his grandchildren were also pictured having fun in the birthday bash.
The birthday girl looked casually chic in a Givenchy shirt which she accessorized with gold and silver jewelry. According to her captions on Instagram, she had the time of her life spending time with those dearest to her.
However, the photos ended up sparking drama when fans noticed that Kirk has been ignoring his son Kannon whom he shares with former side chick Jasmine Washington. Kannon's father and siblings have deliberately been ignoring the child in many of their posts.
In the comment section, fans of both little Kannon and Rasheeda had many to say about their current situation.
"Nope, he's not allowed to come around. Sadly, Kirk only wants to pay child support and have nothing to do with him. He probably ain't even seen Kannon yet waiting on lawyers. He missed two of the baby birthdays. He cares only about Rasheeda. Sorry but that is lame and yes weak. Don't put God into one's indiscretions to make it sound like continuing to do wrong is ok. It is not. He doesn't love her or respects his marriage vows. It is hard to leave someone you love and vested time in but she should have left him a long time ago. So yea, staying with someone who could care less about you is weak."
"Yess Beautiful moments like this is everything to a woman. I'm happy for Y'all to keep her happy know one going love you like she will it's a forever thing Kirk happy birthday beautiful @rasheedadabosschick enjoy. Yesss Gemini forever Sheeda enjoy. So happy to see y'all continuing to do all you both can do to hold onto your relationship!! no Kirk is the one that is stupid, Rasheeda is just trying to be a good wife."
"Where is Kannon? She still got that tape around the house?? I feel so sorry for her.. love is a potent drug! Love is not supposed to hurt, and outside babies don't belong in marriages! And all that unnecessary tape don't reside in homes!!! I'll pray for her because he will never learn his lesson!"
Despite filing for divorce, Rasheeda has still accepted her estranged husband back into their home to celebrate her birthday with the rest of the family.
Please fill in your e-mail so we can share with you our top stories!