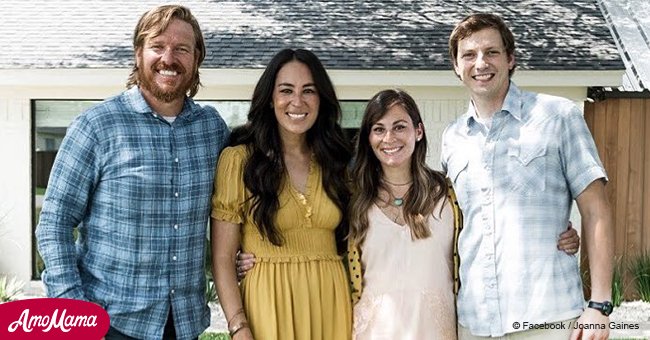 Chip and Joanna Gaines gets apology from writer who slammed their parenting
Earlier this year, columnist Daryl Austin wrote an article about Fixer Upper stars Johanna and Chip Gaines. He wanted to know if they were truly spending quality time with their children.
The Gaines' claim to put their family first but Austin felt they have too many business ventures and career responsibilities to give each child sufficient attention every day.
Chip Gaines responded to the article by saying on Twitter that he doesn't know Austin and 'he clearly doesn't know me.'
He also assured his fans that his family will always come first and if it gets to the point where his family can't be a priority anymore, he'll 'shut this circus down so fast it will make your head spin.'
Chip added that everything is possible if God is on your side, and that includes 'having an amazing family and career you love.'
The media frenzy didn't bother Austin at first, but he had a change of heart while vacationing with his family in Mexico. The trip opened his eyes to another perspective.
His apology letter was published on Fox News, but Chip and Joanna haven't responded as yet.
On May 10, the Austin family was celebrating Mother's Day in Mexico, and their tour guide was a mother-of-five named Sophia who had no choice but to work on Mother's Day.
She didn't love her children any less than those parents who could afford to spend the holiday with their families. Her circumstances were different, and she needed to work to provide for her children.
All around me I witnessed poverty I've never known. As we saw a group of young children digging through piles of trash, my 7-year old looked up at me with tears in her eyes and asked: "Where are their moms and dads?"
Austin realized that his view of the American reality stars 'paled in comparison' and 'that many children all over the world were suffering even more.
Late last year, the Gaines' announced that Fixer Upper would come to an end. The last episode was aired in April 2018 and Johanna has since released a cookbook titled Magnolia Table Cookbook.
Please fill in your e-mail so we can share with you our top stories!