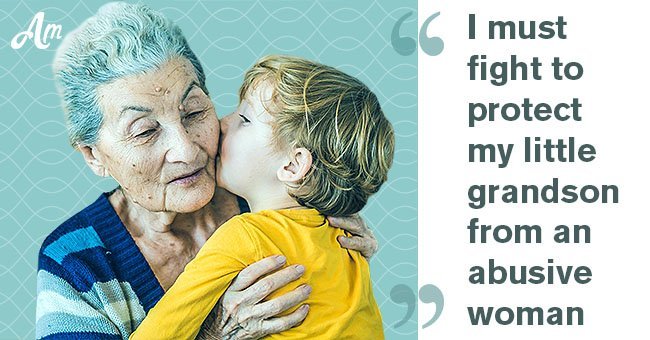 I must fight to protect my little grandson from an abusive woman | Story from subscribers

Dear AmoMama,
Ten years ago my teenage son got his sixteen-year-old girlfriend pregnant. Her mother threw the poor girl out when she refused to have an abortion, and my husband and I took her in and cared for her throughout the pregnancy.
She was a loving child, and we came to love her as our own. To our grief, that sweet girl suffered from pre-eclampsia and died in childbirth, leaving us with a precious baby boy. My son finished high school, and went away to college, and left his son in our care.
Now my grandbaby's other grandmother is demanding that we turn over custody of our grandson to her since she is a wealthy woman and can do more for him.
For 8 years she has ignored him, having cast off her poor daughter, and now she wants to take our boy from us. My son has settled in Florida and married and he and his wife have a toddler and a new baby on the way. He has no interest in his son and only sees him at Christmas.
This woman is claiming my son abandoned his child, and so she is suing for custody. I have contacted a lawyer, but we cannot afford a protracted court case. We are pensioners, and she is a wealthy woman.
My son won't help us. He told me that since she is rich, his son would be her only heir and better off, but all I can think of is her cruelty to her only daughter.
This awful person wants to steal my grandbaby away and I don't know how to stop her. Can anyone help us, or advise us?
If you need help or advice, reach out to us, and thousands of women just like you who are struggling with the difficulties of life. You are not alone, we are here for you, and we listen; so write to us anonymously using this form.
Please fill in your e-mail so we can share with you our top stories!