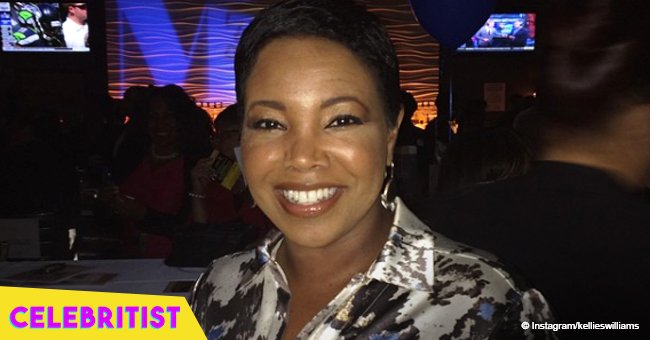 Kellie Williams' daughter cuddles with little brother on his kindergarten graduation day in pic
The "Family Matters" star has two adorable children who clearly share a strong sibling bond. They both bear a striking resemblance to each other and Kellie has every right to be proud.
Celebritist learned from "Instagram" that the 42-year-old Kellie, who is best known for portraying the role of Carl and Harriette Winslow's middle child on "Family Matters", shared a pic of her son's kindergarten graduation day.
"Sharing a proud moment with her little brother."
The actress also shared a pic of her dashing young son appropriately dressed for his big day.
"Kindergarten graduation here we come. So proud of you big boy."
Kellie married Hannibal Jackson in 2009. They share daughter Hannah Belle, born in 2010, and son John Ervin Jackson, born in 2012. According to "Black Doctor" Kellie started off her acting career in commercials and theater. Her impressive list of theater credits includes roles in "Butterfinger's Angel" and "Colored Museum".
It was because of a home video her father took of her that she landed the role of Laura on "Family Matters".
"I had some old-school parents and they kept me grounded and allowed me to have a childhood. Jaleel [White] and I talked about that, because looking back on it, people were living these interesting lives but we had no idea."
Later in life Kellie felt compelled to help others and regularly addressed youth groups across the nation on subjects such as "Peer Pressure and How to Achieve Greatness in the Entertainment Industry".
"We have worked with CNN and other businesses. I hope more people become involved with our young people because they are left to raise themselves, essentially. I was exposed to adults that give back."
Kellie grew up before our eyes and it's hard to believe this beauty now has a family of her own. Judging by the numerous pics she posts of her children, Kellie is a doting and loving mother. Do you also think her children are adorable?
Please fill in your e-mail so we can share with you our top stories!