John Legend and Chrissy Teigen enjoy first date night a week after welcoming baby boy
The two-time parents take a much-needed break 11 days after welcoming their son.
They recently welcomed their second child and John Legend and Christy Teigen shared some quality time 11 days later as they enjoyed a date night for the first time since welcoming son Miles.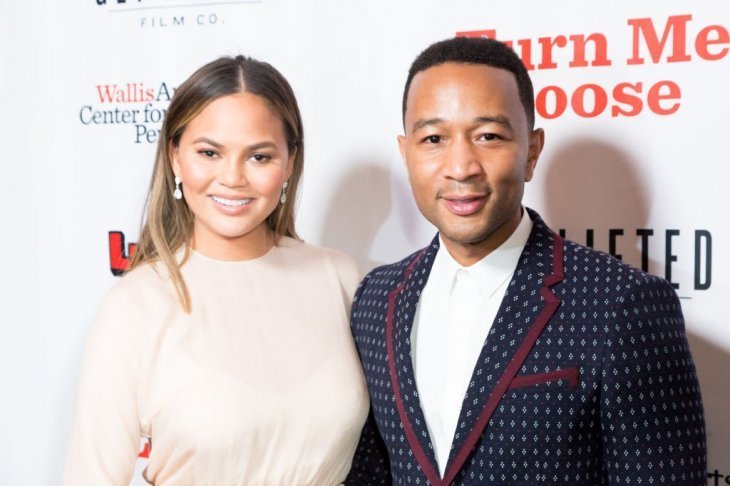 The 39-year-old crooner proudly revealed his "First post-Miles date night" with his wife on his Instagram, sharing a selfie from their quick escape.  Christy was glowing in a black low-cut dress that showcased her ample cleavage. She even wrote in John's comments section, "pumpin tiiiime" alluding to her milk-enhanced breasts. 
Her husband who held the camera as evident in the mirror behind them smiled as he cleaned up in a black jacket and a printed black and white shirt. 
The couple welcomed Miles on May 17 after which they shared a photo of him along with his name.  The mother-of-two also informed her Twitter followers that her baby was actually born a "few weeks early" as he was still due in June. She described him as "litttttttle and makes the teeniest noises."
Along with the arrival of their son, John revealed their eldest daughter Luna is still adjusting to having another family member in the house during an interview with People. 
"[Luna's] used to having us to herself. I think she's just starting to realize though that he might have competition. So in some ways it's good because she's stepping her game up. She's being more loving, she's singing louder, and dancing harder. She's making sure we don't stop paying attention to her."
Meanwhile, the 39-year-old Grammy winner also discussed his plans on how to raise his son specially amid the climate resulting to the #TimesUp and #MeToo movements.
"I think it's kind of a special privilege for me to raise a young man. I want to try to give him the best advice and be a good man."